Lakers win their third consecutive win in the NBA – NBA news
1 min read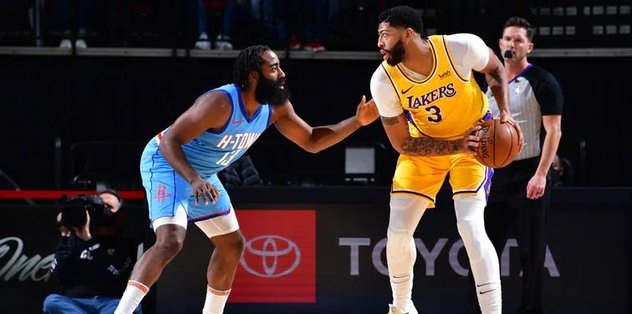 In the American Basketball League (NBA), the Los Angeles Lakers beat the Houston Rockets 117-100 on the road.
LeBron James, who played with 26 points, 8 rebounds and 5 assists in the Lakers, was the top scorer of the game, while Anthony Davis scored 19 points, 10 rebounds, and Kyle Kuzma scored 11 points, 11 rebounds "double-double".
In Rockets, Christian Wood scored 18 and James Harden scored 16. DeMarcus Cousins ​​was another name who scored a "double double" with 13 points and 10 rebounds.
Cedi Osman's 17 points could not prevent the defeat
Cleveland Cavaliers lost to the Utah Jazz 117-87 in the game where national basketball player Cedi Osman gave 17 points, 4 rebounds, 6 assists.
Isaac Okoro and Damyean Dotson scored 11 points each, in the fight where Cedi Osman was the top scorer of his team.
In Jazz, Donovan Mitchell 27, Jordan Clarkson 21, Bojan Bogdanovic played an important role in the victory with 20 points.
RESULTS
Philadelphia 76ers-Miami Heat: 137-134 (Uzatmada)
Cleveland Cavaliers-Utah Jazz: 87-117
Brooklyn Nets-Denver Nuggets: 122-116
Houston Rockets-Los Angeles Lakers: 100-117
Oklahoma City Thunder-San Antonio Spurs: 102-112
Golden State Warriors-Indiana Pacers: 95-104