Kayserispor – Karagümrük match LIVE – Last minute Kayserispor news
1 min read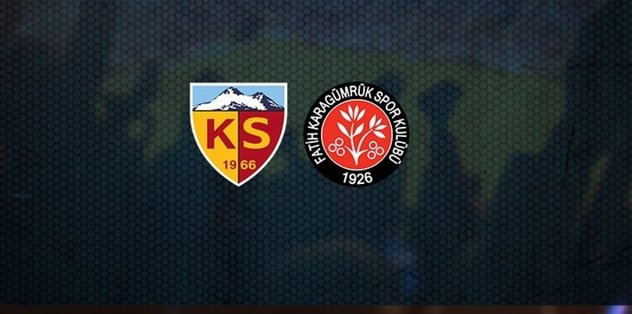 Excitement continues in the Super League. In the 10th week, Kayserispor and Fatih Karagümrük share their trump card.
THE FIRST 11S
KAYSERISPOR – Ismail, Attamah, Kolovetsios, Miguel Lopes, Aziz Eraltay, Sapunaru, Kvrzic, Hasan Hüseyin, Lennon, Campanharo, Kanga
KARAGÜMRÜK – Viviano, Koray, Joseph, Balkovec, Ramazan, Fatih, Biglia, Jimmy Durmaz, Sabo, Ndao, Sobiech
KAYSERİSPOR – FATİH KARAGÜMRÜK MATCH WHEN IS THE TIME?
Kayserispor – Fatih Karagümrük match started on Monday, November 30 at 19:30.
Silviu Lung, Yasir Subaşı, Ömer Uzun, İlhan Depe, who were injured in Kayserispor, Denic Alibec and Nurettin Korkmaz, who were treated for corona virus, and Muğdat Çelik, who had a red card suspension, could not take his place in the Karagümrük match played in the 10th week of the Super League. Brazilian football player Pedro Henrique, whose red card penalty ended and got out of a new injury, was in the match squad.