Kasımpaşa was unable to keep the score in the last moments against Antep, where it took 2-0 lead and agreed to 1 point.
1 min read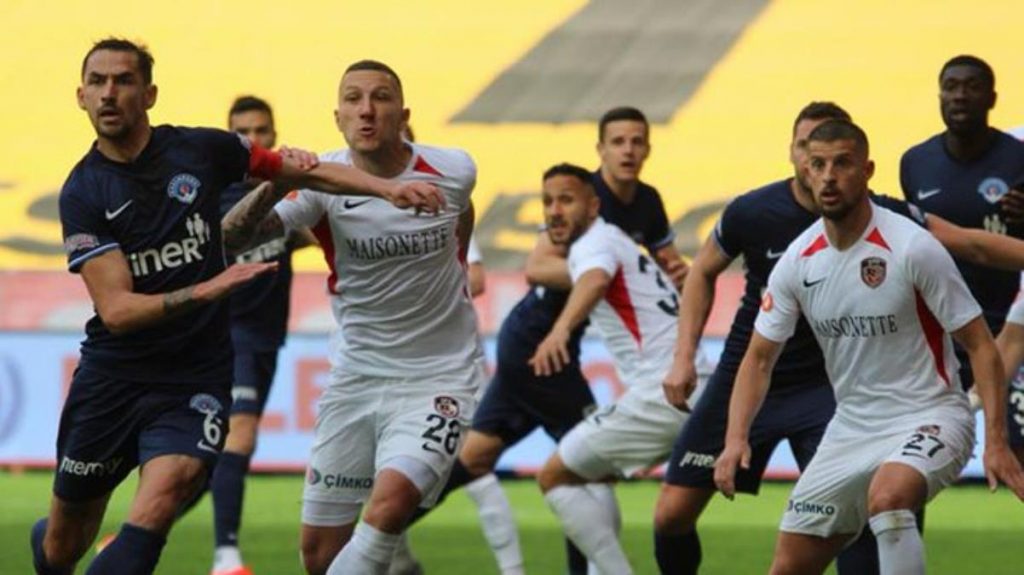 In the 35th week of the Super League, Gaziantep FK and Kasımpaşa drew 2-2. There were breathtaking positions in the match with mutual goals. Kasımpaşa was unable to leave the match with 3 points, in which it was ahead 2-0. The positions in the second half took the breath of football fans watching the match.
The guest team started the match fast. At 5 minutes KasimpasaWith Thelin, he took the lead. In Varga's pass, who controlled the ball thrown from the midfield on the left wing, Bistrovic made the middle, meeting the leather round in the penalty area. He sent the ball bouncing from the defense to the net with Thelin chest: 0-1
They couldn't protect two differences
The guest team increased the difference to 2 with Thelin's goal at 58. In the attack of Kasımpaşa, Hadergjonaj shot returned from goalkeeper Günay. Thelin brought the spinning ball to the net. At 63, Dicko and the home team responded. Kenan turned the middle of Rashid to the back post. Dicko sent the idle ball to the goal and reduced the difference to 1. In 84, Muhammet Demir scored the goal that brought the balance back to the match.
The struggle ended 2-2, Gaziantep While his FK score was 51, Kasımpaşa increased his score to 37.