Kasımpaşa Coach Fuat Çapa, we made Fenerbahçe's job easier
2 min read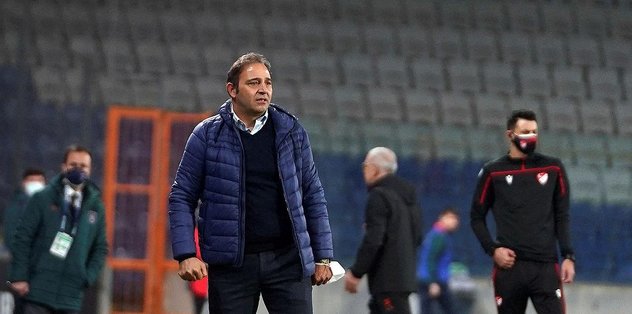 Kasımpaşa Coach Fuat Çapa made evaluations after the Fenerbahçe match, which they lost 3-0.
Stating that Fenerbahçe is in a better state physically, Çapa said, "The physical quality of the opponent was superior to us. We knew that we would be a little lacking in the bilateral struggles. We thought to pass from the ground not high, but Fenerbahçe is also doing our analysis. Our deficiencies are known very clearly."
"THEY HAVE GAINED WITHOUT MORE POSITIONS"
Stating that Fenerbahçe won the match without many positions, Çapa said, "It was a very interesting match. Fenerbahçe did not enter many positions. We made it easier for them. The first goal is a goal that should not be beaten. It can be like this because the players do not play in the position. Thiam's mobility in 18. , air domination … On the other hand, we talked about standing ball dominance, "he said.
"THE GOES WE EAT ARE SORRY"
Capa expressed their regret for the goals they ate from Fenerbahçe and said, "The goals we have beaten are sad. The opponent plays with pressure, I understand that we will enter many positions. In this way, our shortcomings came to the fore. We knew. We saw what we knew again. We could not respond from time to time. This is indispensable. If not, we will have trouble, "he said.
Stating that they played against Fenerbahçe with a limited team, Çapa said, "We had less number of players with league experience. We have players from the infrastructure and lower leagues. 1-2 of them are not a problem, but when you play 4-5 at the same time, the quality comes out. Better in the first half. We caught the positions, but Fenerbahce scored goals before entering the position. We need to learn lessons from this match and review the player group inside. It is time. Accordingly, it is necessary to take measures, "he said.
"IT WOULD BE DIFFERENT IF THERE WERE NO MISSING"
"It would be different if there were no shortcomings," said Anchor, "Not 1-2 players, but 6 players. We are talking about the players in the team's offensive line, especially. We have been living since the beginning of the season. There were too many players missing at the same time. we stayed "he said.