Kasımpaşa 0-3 Fenerbahçe MATCH SUMMARY | Kasımpaşa Fenerbahçe FB match news
2 min read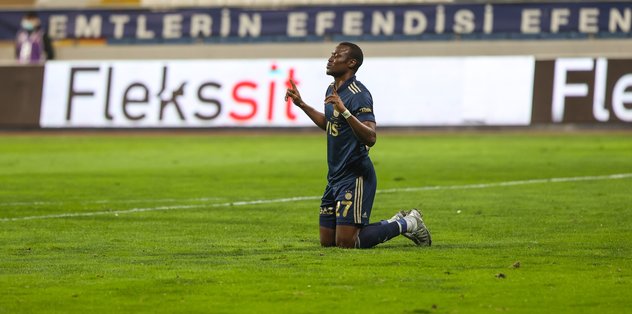 The closing struggle of the 16th week of the Super League was played in Istanbul. Fenerbahçe, who passed by last week, was the guest of Kasımpaşa on the road.
In the match in which both teams took to the field for absolute 3 points, the yellow-dark blue team won the fight 3-0 with the goals of Mame Thiam and Ferdi Kadıoğlu, climbing to the 4th place with 29 points and reducing the point difference to 2 with the leader Beşiktaş. The host Kasimpasa remained 13th with 19 points.
THIAM SHOWED THE OLD TEAM!
Mame Thiam, who was transferred from Kasımpaşa to Fenerbahçe at the beginning of the season, played against his former team. Thiam, 14 and 45 + 1. Fenerbahce won the minute goals scored. Thiam, who had the joy of goals for the first time in the Super League with his yellow-blue jersey, left his place to Cisse in the 79th minute.
F.BAHÇE HAS PASSED A SERIES!
Fenerbahçe defeated Medipol Başakşehir differently and took a sigh of relief, leaving the Super League with new defeats in Yeni Malatyaspor and Gaziantep FK matches. The yellow-dark blue people, who passed by last week, defeated Kasımpaşa and won two consecutive matches after a long time. Canary won 4 consecutive matches between the 4th and 7th weeks of the last league.
OZAN ​​AND GUSTAVO AT 11!
In Fenerbahçe, which faced Kasımpaşa in the 16th week of the Super League, Ozan Tufan and Luiz Gustavo took part in the first 11, whose corona virus tests turned negative.
Valencia, who survived his long-term injury in yellow and blue, returned to the top 11, while Samatta started the match on the bench.
Caner Erkin and Filip Novak were also absent from the match squad in Fenerbahçe.
MINUTES OF THE MATCH
In Fenerbahçe's attack in the 8th minute, Ozan Tufan brought the ball to Valencia on the right of the penalty arc. The Ecuadorian player transferred the leather round to Pelkas, who was inserted from the right into the penalty area without waiting. In this player's last line pass, the ball went auta with Thiam's kick in front of the underpass.
Fenerbahçe took the lead in the 14th minute. In the middle of Mert Hakan Yandaş from the left, in front of the underpass, the ball hitting the defense in Pelkas' head kick remained in front of Thiam. This player met with round leather nets when he hit the left foot diagonally inside the penalty area without waiting: 0-1.
45 + 1. The yellow-blue team in minutes increased the difference to 2. Hanging behind the defense in Pelkas' air-chic pass and faced with goalkeeper Ramazan Köse in the penalty area, Thiam sent the ball to the net with a smooth shot: 0-2.