Japan beat Mongolia 14-0 on the road in the 2022 World Cup Asia Qualification Group F match
1 min read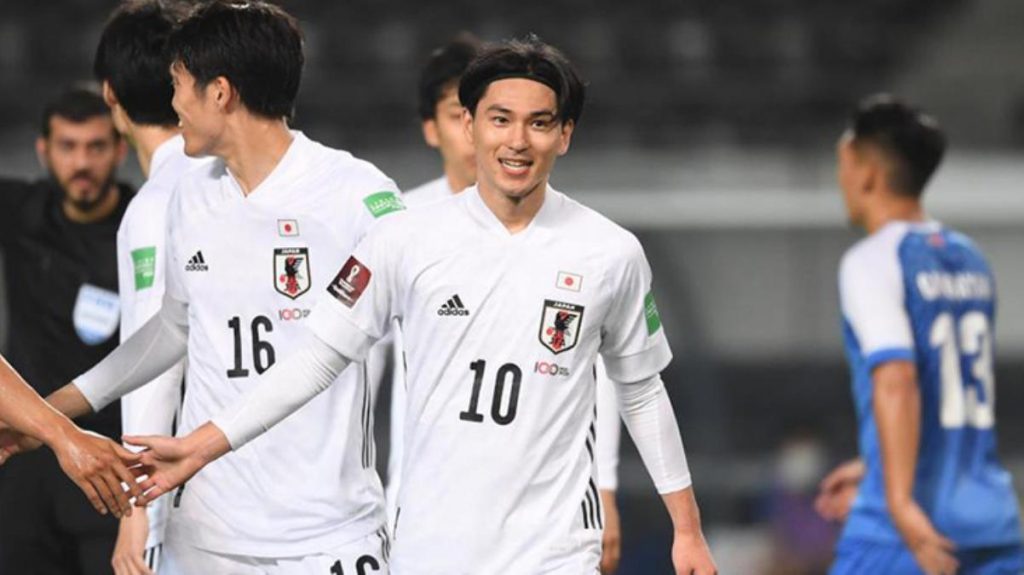 In the 2022 World Cup Asia Qualification, Japan beat Mongolia with a historic score. Japan, who scored 14 goals on the road, did not see any goals in its castle. Yuyo Osaka and Inagaki were the names that made hat-tricks in the match. Japan maintained its lead in the group with 15 points.
With japan Mongoliaface to face, 2022 World Cup The Asian Qualification Group F match ended with a rare score. Two players scored hat-tricks in the match, in which Japan left 14 goals for Mongolian networks.
MAINTAINED ITS LEADERSHIP
The goals that brought Japan the victory were Minamino at 13, Yuyo Osaka at 23, 55 and 90 + 2, Kamada at 26, Morita at 33, Tuya at 39, Asano at 46 and 91 + 1 He recorded Inagaki at 53, 68 and 90 + 3, Nakatani at 64, Furuhashi at 71, and again Hatanaka at 71, Ito at 73, Furuhashi at 78 and 80. With this result, Japan continued its leadership in the group with 15 points. Mongolia was in the last place with 3 points.