Italians announced … Milan and Juventus started negotiations for Hakan Çalhanoğlu!
2 min read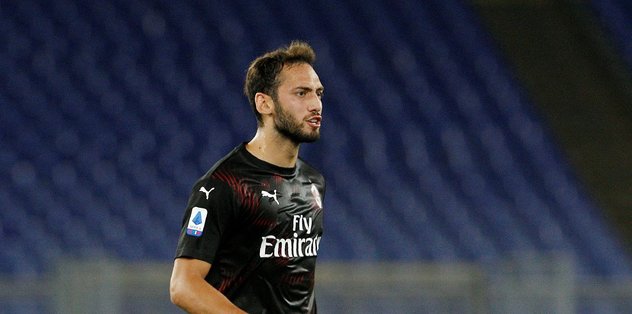 For Hakan Çalhanoğlu, who played in the Italian Serie A team Milan and attracted attention with his performance this season, Europe's giant clubs were lined up.
While the national football player, whose contract with the Milan team will expire on June 30, 2021, could not reach an agreement with his club yet, it was claimed that the British giant Manchester United had aspired to him.
JUVE AND MILAN WAS ON THE TABLE
According to the news of the Polish press based on the Italian "calciomercato" website, Çalhanoğlu's arch rival Juventus also aspired to Çalhanoğlu. In the news on ligamistrzow.com, it was noted that the Juventus officials had the first meeting with the Milan administration and that they will sit at the table for the second time in a few days.
It was stated that Milan could not give the money he wanted to Hakan Çalhanoğlu, who wanted a high amount of increase in his fee, and therefore wanted to earn testimonial income by selling the star name at the half-time.
It is reported that Juventus, who lacks creative players in the midfield, will force the conditions to add Hakan to his squad during the break.
REQUESTS 7 MILLION EUROS ANNUAL FROM JUVE
It was stated that the most important obstacle in front of the transfer is the annual fee of 7 million euros that Hakan Çalhanoğülu wanted. It was claimed that Juventus, whose income decreased due to the Corona virus, did not intend to pay this money for now.