ING Basketball Super League: Anadolu Efes: 74-61 Pınar Karşıyaka | MATCH RESULT – SUMMARY
2 min read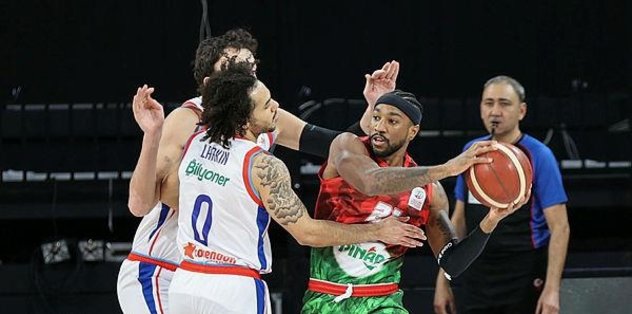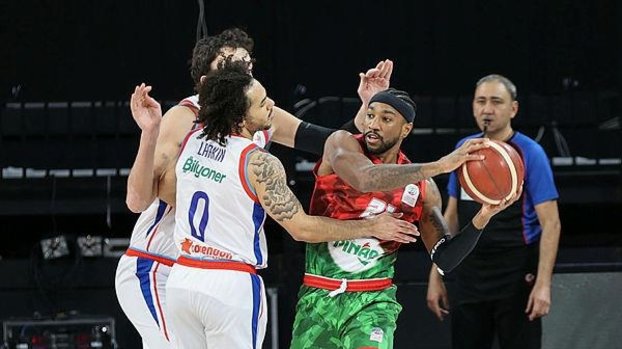 In the 10th week match of ING Basketball Super League, Anadolu Efes defeated Pınar Karşıyaka, which it hosted, 74-61.
Effective with the scorer game of Singleton and Anderson in the first part of the match, the dark blue-whites were ahead 11-6 in the 5th minute. Responding to its opponent with the baskets of Kennedy, Morgan and Henry, the visiting team reduced the difference to 1 point (14-13) in the 7th minute. Having reached the double-digit score with 14 points in the first period, Anadolu Efes prevented the opponent from getting ahead with a basket from the outside shot and finished the quarter ahead 21-15.
Performing effectively in the second quarter, Anadolu Efes beat the 15th minute by 13 points (32-19). The host team, which kept the difference in double digits in the second half of the period, was ahead 38-23 with a difference of 15 points.
Continuing their good game in the first half also in the second half, the navy-whites carried the difference to 17 points in the 24th minute: 47-30. After the 25th minute of the match, İzmir representative caught a 6-0 run in 2 minutes, and in the 27th minute the difference was 10 points (50-40). However, Anadolu Efes, which prevented the difference from falling to single digits with the baskets of Simon and Buğrahan, finished the period 58-44.
In the last quarter of the fight with mutual baskets, Anadolu Efes kept the difference in double digits and left the field by 74-61 victory. With this result, Anadolu Efes was missing 1 game in the league and made 9 out of 9. Pınar Karşıyaka, who was missing two games, lost for the third time.
Anadolu Efesli Singleton, who scored 19 points in the game, became the top scorer of the match. In navy-whites, Moerman made a "double-double" with 12, 10 rebounds. In Pınar Karşıyaka, the performance of Morgan, Taylor who scored 13 points and Merecan Birsen who scored 11 points could not prevent defeat.
LARKIN SAHAD LICENSED IN TURKISH STATUS
US-born star of Anadolu Efes, Shane Larkin, played for the first time in Turkish status.
Larkin, who was obliged to play in the A National Team in order to play in Turkish status in the ING Basketball Super League after his Turkish citizenship, was granted a league license after he took time in the crescent-star team.
The 28-year-old playmaker, who competed in the THY Europa League with his Lavicert-white jersey this season but could not take the field in the ING Basketball Super League, sweated against Pınar Karşıyaka in his first match after his license was issued.
The experienced basketball player finished the game with 2 points, 4 rebounds, 3 assists.