In Hatayspor, Ömer Erdogan spoke about the penalty to delete 3 points!
2 min read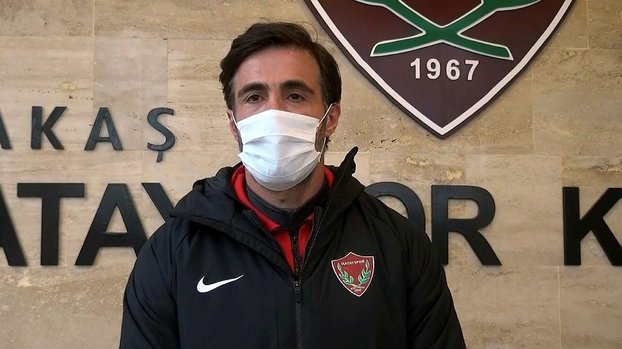 Hatayspor, which will host Çaykur Rizespor on Sunday in the Super League, continues its preparations at Osman Çalğin Facilities. Hatayspor's coach, Ömer Erdogan, said that their Tek's troubles were the late arrival and long travel of the football players who went to the national team.
ERDOĞAN: WE WANT TO CONTINUE THE SERIES
Hatayspor coach Ömer Erdoğan stated that they will fight against an undefeated opponent in the last five games and said, "We are playing with an undefeated opponent in the last five games. Especially in the last three games, we play with a team that has won good football, good transfers and a good exit. I also believe that we put it on the game we played with Sivasspor and Kayserispor, especially in the last 2 weeks, by taking advantage of our advantage. Our only problem is that our friends who go to the national team are unfortunately late and have traveled for a long time. "We tried to put it on both physically and playfully. I hope we want to continue this series with the football that we will play on the field we know in our own field on Sunday." Erdogan stated that they do not have any suspended footballers, and that a few of their players have injuries and that they will follow them until the match hour, and that the players who will play instead of the appreciation they are not trained will contribute with their football.
Erdogan, Turkey Football Federation Covidien-19 thus regarding issues can bring 3 points sentence to delete the teams that will not go spades is the "Federation here this judgment, the second half, especially considering busy match schedule and the match will be postponed have made such a suggestion. But they are more Obviously, it is very healthy? It is necessary to discuss it. But they also have to make a decision according to him, especially since there are problems about these postponement matches.
ABDOĞLU: "OUR LAST YEAR'S ATMOSPHERE HAS NOT BEEN DEFEATED"
On the other hand, Yusuf Abdoğlu, one of the defensive players of Hatayspor, stated that their goal was to stay in the league first, and said, "First of all, we had a difficult pandemic period, then when we returned to the league, we got 1 draw and 1 win. Our debut continues, our goal is to stay in the cluster first. Our community will determine it. We want to continue on this path. We try to stand on our shortcomings and improve ourselves. We have 11 points, we have two games missing. We will pass by the next week. We believe, we have become a good team together with our teachers. The atmosphere of our team last year continues, it is not spoiled. Thank goodness we keep the family structure. We want to win the next games and give 3 points to our beautiful community in beautiful places. I hope our year will be permanent We will try, "he said.