Huesca-Barcelona: 0-1 MATCH RESULT-SUMMARY – Last minute Spanish La Liga news
1 min read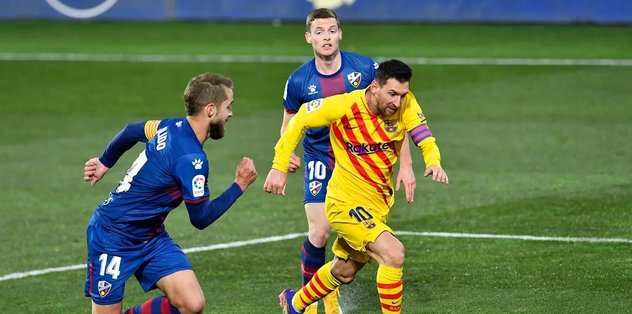 Frenkie de Jong scored Barcelona's winning goal in the 26th minute with Lionel Messi's assist. Barcelona, ​​which was missing in the first two weeks of the league, increased its score to 28 and rose to 5th place. League last player Huesca remained with 12 points.
LİDER ATLETİCO MADRİD
On the other hand, Atletico Madrid, who defeated Alaves 2-1 on the road, took back the league leadership he left to Real Madrid the day before. Atletico Madrid, which maintains its advantageous position in the championship race, has 38 points with two games missing, while its closest follower Real Madrid has 36 points.
Luis Suarez, who scored 9 goals at Atletico Madrid, shares the first place in the top scorer race with Iago Aspas (Celta Vigo) and Gerard Moreno (Villarreal). Atletico Madrid goalkeeper Jan Oblak, who has seen only 6 goals in his goal so far, is also in the first place in La Liga as the goalkeeper with the least goals.