Having not won 6 games on the field, Liverpool beat Aston Villa 2-1 and ended the bad series.
1 min read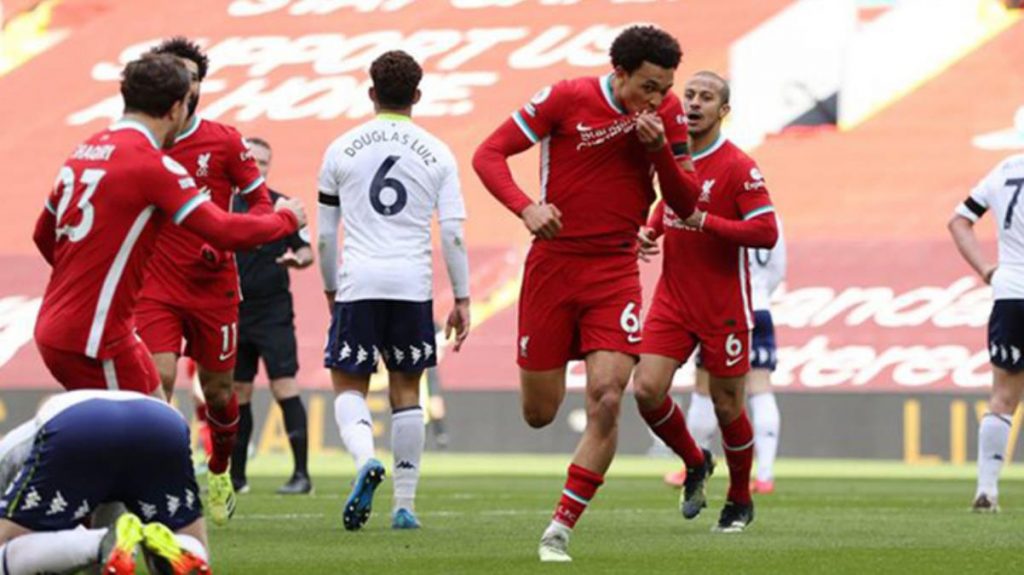 In week 31 of the Premier League, Liverpool beat Aston Villa 2-1 at their court, and after 6 games, they laughed at home and drew a deep 'sigh'. The winning goal for the Reds came from Trent Alexander-Arnold in the 90th minute. The British giant, which won in Anfield Road for the first time in 2021, increased its score to 52.
Who has not seen victory at home for 6 matches LiverpoolHe ended the bad series by beating Aston Villa 2-1 with a goal in the 90th minute.
ALEXANDER-ARNOLD BROUGHT THE WIN
Aston Villa took the lead with the goal scored by Watkins in the 43rd minute, while Salah recorded the number of draws for Liverpool in the 57th minute. Taking the stage in 90, Trent Alexander-Arnold brought the victory to his team with a stylish goal. On the other hand, Liverpool's 45 + 2. The goal scored by Firmino in the minute was canceled after the VAR review due to offside reasons.
OZAN ​​STAYED ON THE FIELD FOR 89 MINUTES
In Liverpool, our national player Ozan Kabak stayed on the field for 89 minutes in the fight he started in the first 11 and left his place to Xherdan Shaqiri. Liverpool, which won the Premier League after losing 6 matches at home, made its score 52 and took an important step for the first 4 places. Aston Villa, who failed to win 4 of his last 5 games, remained at 44 points.