Hakan Çalhanoğlu will wear Juventus jersey next season through Merih Demiral
1 min read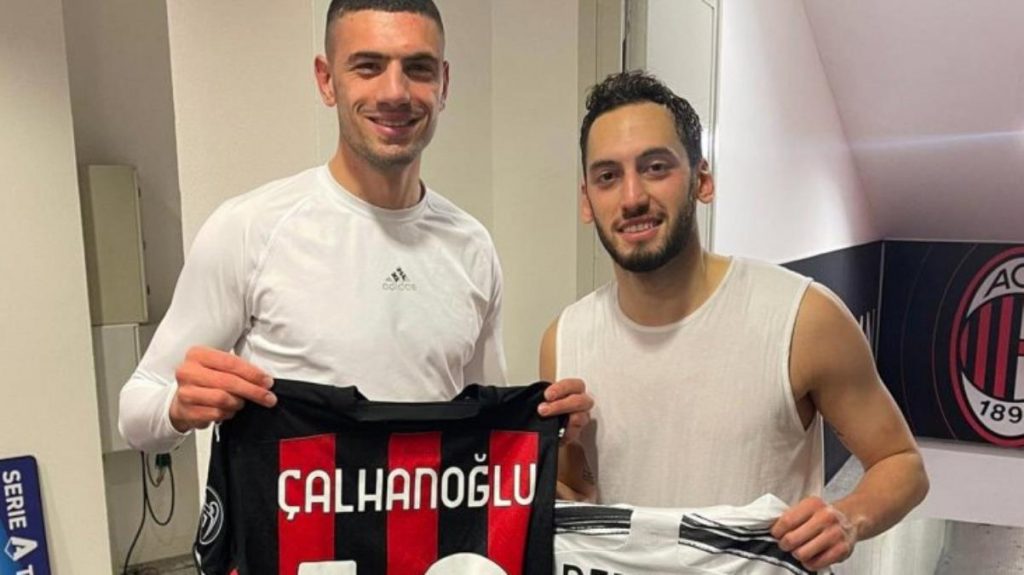 Hakan, whose contract renewal negotiations with the Italian team Milan were blocked, is about to make a deal with another Boots giant Juventus. It was talked about Hakan having a crisis with Milan about wages, but it was noted that the national star cared about the success factor. Manchester United also has an interest, but is close to Hakan Juventus, Merih also plays a role in this transfer.
In recent days where to go has been a matter of debate Hakan Calhanoglu There is a new information about it. Sources close to the player stated that the negotiations with Juventus were progressing positively, and that Milan did not go above the recommended fee. Manchester United also has a theme for Hakan, who has performed effectively in the Italian team this season, but Juventus is more likely.
MERİH HAS AN EFFECT
Among the reasons of Hakan's favor with Juventus, the criterion of success and Merih Demiral were shown. Juventus, unable to reveal the expected success under Pirlo management this season, wants to win the Champions League and Serie A with the reinforcements it will make by keeping its stars in the squad.
PSG AND REAL ALSO SPEAKED
For Hakan Çalhanoğlu, Real Madrid and PSG were also mentioned in the European press last week. However, Hakan preferred to play in a team that he could play continuously and also adapted to Italian football. At the end of the season, Hakan's situation will become clear.