Great negligence in Fenerbahçe! The grass is not covered during heavy snowfall
2 min read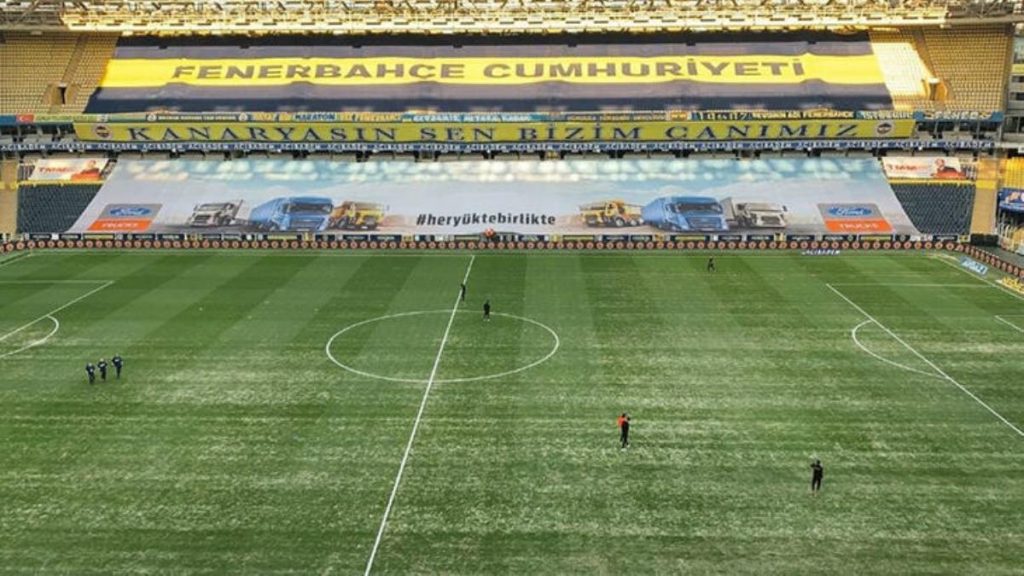 Yellow-Navy Blue, Goztepe by 1-0 defeat against Ulker StadiumHe was shocked when he saw the floor of. After the struggle, Erol Bulut made a reproach about his own stadium, saying "The situation of the ground prevented us from playing the game we wanted." Erol Bulut was not the only name that reacted to this.
"OUR WORK IS VERY HARD"
Ali Koç had landed on the court to give a plaque to Eda Erdem Dündar, the captain of the women's volleyball team before the match. Meanwhile, President Koç saw the condition of the ground closely. When Koç went up to his manager friends, he said, "Our job is very difficult on this ground," and called the relevant authorities. Ali Koç, out to the stadium officials, "What is the state of this ground! It was obvious that it was going to snow heavily, no measures were taken? Moreover, there was no match played here during the rain. he took his words. Last week, when heavy snowfall was experienced in Istanbul, it was revealed that the grass of the Ülker Stadium was not covered with canvas.
"MİLLİ ARADA BAKIMA ALINACAK"
After the snow melted, the field remained in mud. It was learned that sand was poured on the ground to fix this, but that was not a remedy either. Authorities will try to fix the grass until the Antalyaspor match on March 4. However, the main care will start after the match with Gençlerbirliği on 14 March. Due to the national break, the necessary maintenance will be done until April 4, when the next match will be played.
It has been suggested that the failure of the necessary maintenance is also effective in this condition of the floor.