Göztepe will finish Anderson Esiti! – Last minute Göztepe news
2 min read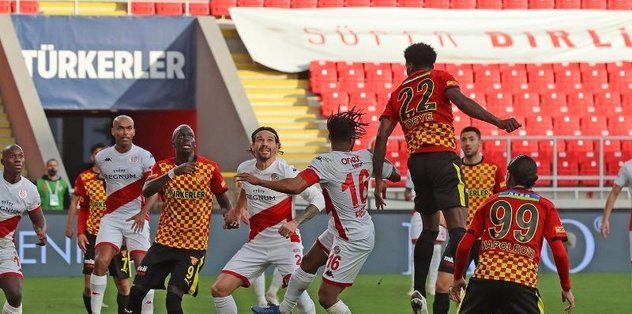 It was stated that the yellow-reds, who signed a contract with Beykan Şimşek from Ankaraspor and Peter Zulj from Belgium's Anderlecht team, agreed in principle with the midfielder Anderson Esiti, who played in the Greek team Paok. It was noted that Paok did not think of Esiti in the squad, and he had a great deal with Göztepe. It was emphasized that the Nigerian player will sign Göztepe until the end of the week.
The 26-year-old football player, who had his first European experience in Portugal, wore the jerseys of Leixoes and Estoril in this country. Esiti then headed for Belgium, and signed for the Greek representative Paok last season after playing in Gent. This season, the experienced player who played in 13 official competitions in Paok took a total of 471 minutes. Esiti played for the Nigerian National Team twice. It was learned that the management was considering putting one of the trio Ünal Karaman, Tolunay Kafkas and Bülent Kormaz at the helm in terms of the technical man. Göztepe, who had a bad day in the league, will go out to İttifak Holding Konyaspor on Saturday under the management of assistant coaches.
TWO PLAYERS DISCLAIMED
It was claimed that the roads could be separated with Marcio Mossoro and Stefano Napoleoni, who were below expectations in Göztepe, which is continuing to prepare for the Konyaspor match. It was stated that the two players are expected to say goodbye to yellow-reds if they find a club, and the management can provide the necessary convenience in testimonial. Mossoro played in 14 league games this season and scored 1 goal. Napoleoni, who has been struggling with injuries since the beginning of the league, enjoyed 1 goal in 10 matches. Guilherme, whose transfer to China is on the agenda in Göztepe but whose situation is still uncertain, has not been wearing the uniform for 4 matches.