Galatasaray presidential candidate Burak Elmas announced his team with the slogan "We will achieve a lot together"
2 min read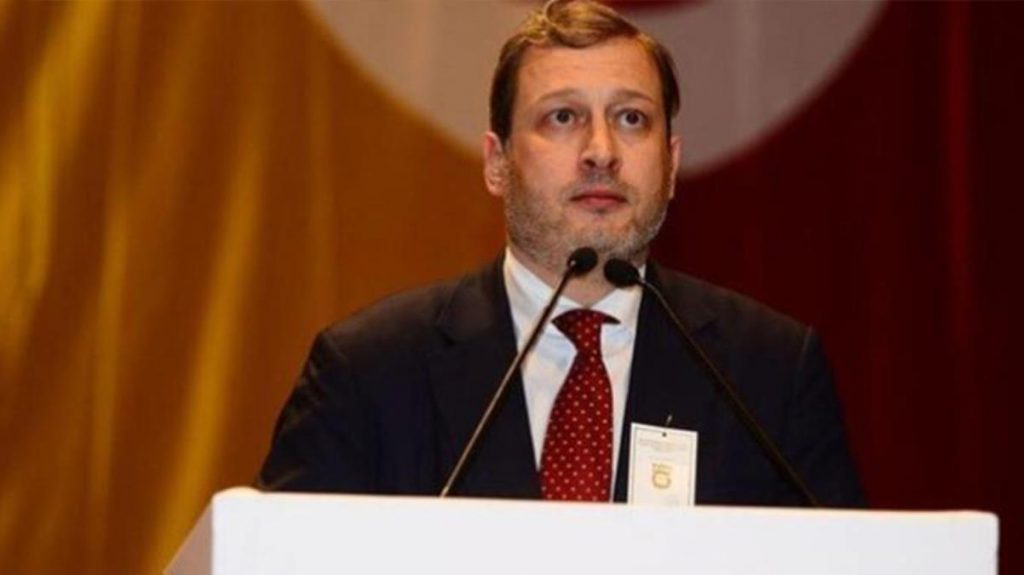 Galatasaray Sport Club presidential candidate Burak ElmasHe announced his team that he will participate in the elections with the slogan 'We will achieve a lot together'.
"WE WILL ACHIEVE SO MUCH TOGETHER"
Burak Elmas, one of the former managers of Galatasaray, had previously announced that he was a candidate in the presidential election to be held in yellow and red. Elmas announced its team with the slogan 'We will achieve a lot together'. "We Will Achieve A Lot Together", the social media "Galatasaray Sports Club is a way of thinking put forward by a group of enlightenment students molded with the awareness of contemporary values. It is a set of values ​​that has been passed down from generations to generations and developed by adapting to time. As the team, we set out to carry this torch and combine the 115-year-old traditions of Galatasaray with today's modern sports management approach. We want to permanently place a sharing, empowering, transparent and corporate management approach in our club and to represent Galatasaray with a style worthy of its traditions and the future. Because we are G It was said that "we are alatasaray".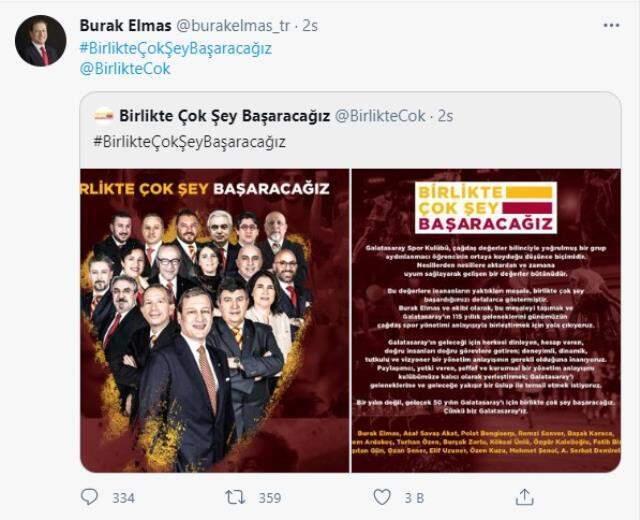 FARUK SÜREN ALSO SUPPORTED
Faruk Süren said that he was with his son-in-law Burak Elmas, who was stated to be a candidate at the end of the season.
Speaking to Sportcell, Süren commented on Elmas's candidacy process as follows: "I am not behind her. I am next to you. Yes, she was taken to such a task. It is a very serious task, a very difficult task. She will inherit a difficult legacy. It is a very difficult period as a period. Our economy." The higher it rises, we will rise. There is a debt restructuring. Debt restructuring must of course be real. It sets up a team to deal with all this. It sets up a good team. Provided that there is an election in May. I hope there will be an election, we will not postpone it. So we postpone all boards, it works for some. " he used the expressions.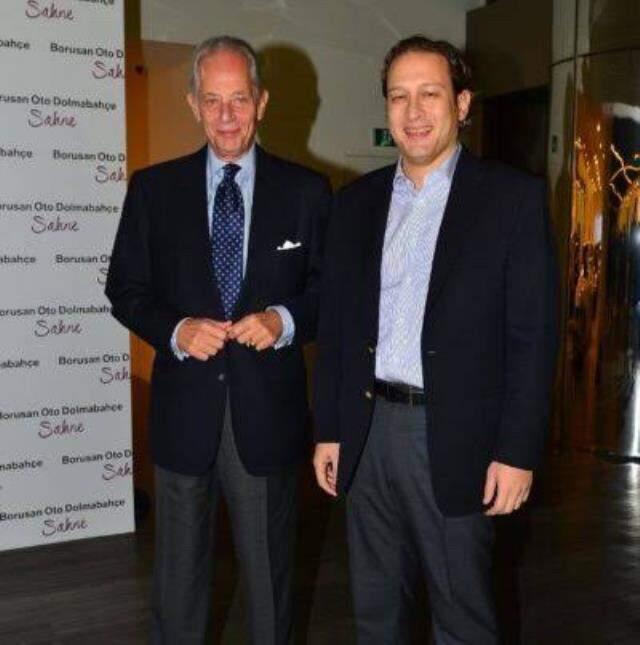 NAMES ON THE LIST OF BURAK DIAMOND
Galatasaray presidential candidate Burak Elmas has the following names:
"Burak Elmas, Asaf Savaş Akat, Polat Bengiserp, Remzi Sanver, Başak Karaca, Bikem Ardakoç, Turhan Özen, Burçak Zorlu, Köksal Ünlü, Özgür Kalelioğlu, Fatih Birol, Işıtan Day, Ozan Şener, Elif Uzuner, Özen Kuzu, Mehmet Şenol, A. Serhat Demirel. "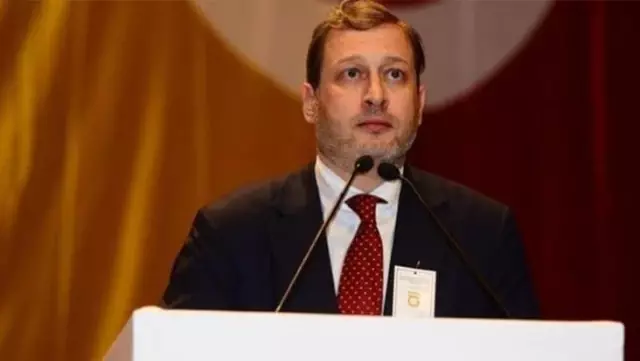 Source: İhlas News Agency