Galatasaray news: From Fatih Terim to TFF: Then the real trouble! GS sports news
2 min read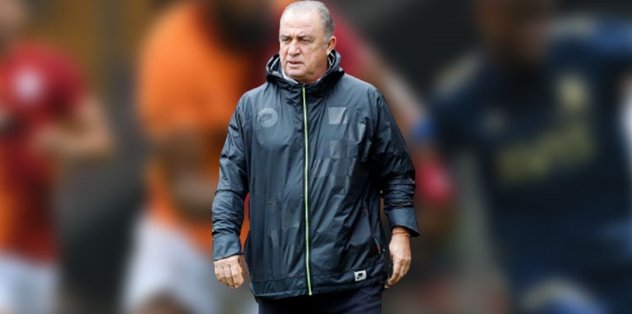 Galatasaray Coach Fatih Terim spoke about TFF's decision on corona virus (coronavirus).
The statement made by the coach of the yellow-red club on the subject is as follows;
"Let's move on to what happened due to the coronavirus, to all teams. The national break came to us both in terms of injury and pandemic.
However, I hope that my players who take this chance will make use of this opportunity. I'm looking at it from this side. By saying that we have so many disabled and patients, I want to be unfair to these children.
I hope they live this thought in their inner world and they will try not to give the form. No matter who Galatasaray plays with, it has to be like this.
TFF is also not easy to do in the environment where the pandemic is devastating. Here right now the figure looks like 14 out of 30.30. Now the rule says procrastination. There is no defeat right now.
TFF's opinion is not a defeat for the second half. We play for 42 weeks. There is a time shortage when considering the European Championship. Where to put it off?
If I were in their place, I would make 30 to 35, and I would make 40. We are trying to keep the U17 players ready. Just in case we get a job. These matches can be played in any case.
The Turkey League, a league seriously. We are in an important competition. It doesn't make sense to have 11s on the field with too many young people, but there is nothing to do. The thing to do is try to stay on the field by increasing the number of staff. If you put the number in, you can also put your judgment.
"THAT TIME!"
Considering that the delay would not be too much, he said that the decision was made one day tomorrow. If it is 15 days – 21 days – 1 month for the country, if we have to give up a break, then the main problem is. Then there will be a sound from every head, to be like this.
In my opinion, if there is such a possibility, this is the decision of TFF. If you approve it according to the ranking, do you think I do not accept this. That is the decision of TFF.
Turkey Cup final will be when it comes to where you ask. I played in Adana a year ago, something like this. TFF should say that if these conditions are available, I will make such a decision. Thus, nobody is affected. It does not address disturbing questions either. "