Galatasaray fans went crazy after Yedlin's injury: He did not give red because his leg was not broken
1 min read
Galatasaray faces Karagümrük in the 34th week of Süper Toto Süper Lig. In the yellow-red team, Yedlin was injured after Lens's intervention and had to leave the game. After the position, Galatasaray players waited for a direct red card. Fans, on the other hand, reacted greatly to the decision on social media.
Galatasaray KaragümrükDeAndre Yedlin was injured after Lens's harsh intervention and left the game. There was a great reaction to the referee Ali Palabıyık after the position. Yellow-red football players objected to the expulsion of Lens from the game with a red card.
HE WAS TREATED IN 8 MINUTES
The American player remained on the ground after Lens's wrist intervention in the 20th minute and could not continue the game after treatment and self-trial sessions for about 8 minutes. Şener Özbayraklı joined the game instead of Yedlin.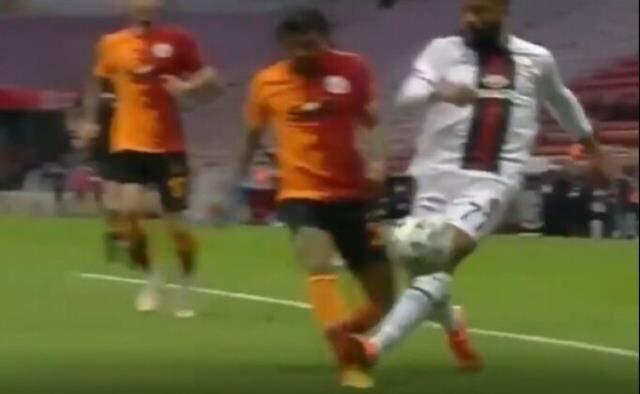 RED CARD REQUEST
In Galatasaray, the players objected to the referee Ali Palabıyık for the red card to be shown to Lens after the move against Yedlin, but the game continued.
GREAT RESPONSE IN SOCIAL MEDIA
While Galatasaray fans showed great reaction to Ali Palabıyık on social media, comments were made that "Yedlin did not give a red card because his leg was not broken".