Galatasaray Council Chairman Eşref Hamamcıoğlu: Election date announced without permission
2 min read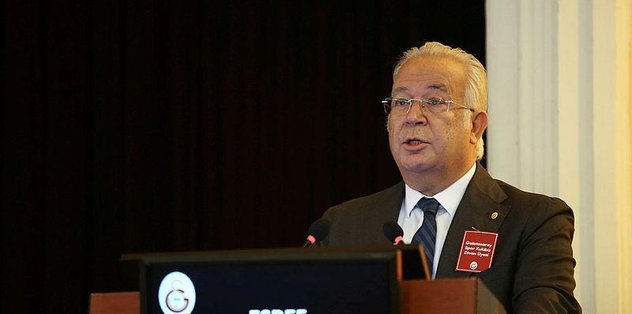 Galatasaray Sports Club's council committee meeting for November was held online. Chairman of the Council Board Eşref Hamamcıoğlu made statements at the council meeting.
Pointing out that there are two important issues that concern the community at the moment, Hamamcıoğlu said, "The first of these is the extraordinary early election meeting our board of directors took on the basis of article 28 of our charter. The other is the court process regarding the long-term administrative release. I would like to share with you because it is the duty of the council of the council. The first is the court decision. The court decision has been continuing for a long time. "The normal process is continuing. To greet our community and us with respect."
"A FIRST SIGNED IN GALATASARAY AGAIN, AN ELECTION DATE IS ANNOUNCED WITHOUT PERMISSIONS"
Stating that the election date was announced without obtaining the necessary permissions, Hamamcıoğlu said, "We have to assume the role of a high election board as a council committee within the framework of article 61 of our Statute. An early election announcement was made in newspapers and on our official site on November 13, stating the place, date and agenda. Necessary permissions must be obtained before the election. Article 29 says, 'Advertisements made without the necessary permission are against the statute'. If there is a permit received in writing, the board of directors should submit the decision and announcements so that the council board and the council board can start the election process.The election process is that the people who have declared their candidacy complete their files and apply to our board of directors. membership fee and membership in the union The election process would begin, on the condition that they demand the threat of the n candidates and the signatories who gave the necessary 100 signatures for the candidates to be nominated. Another first in Galatasaray. The election date was announced without permission. As of now, there is no permission document coming to the council board. As we stated at the meeting in October, we see that Galatasaray Sports Club has guided the Turkish public with its actions, discourses and representation. We have had a weakness in these for a very long time. It was announced without permission was one of these weaknesses. I would like to bring this to the attention of our esteemed chairman and board members. If there is no reason other than what we know. These issues are very sensitive issues, "he said.