Flash Burak Yılmaz comment! The biggest trump card of the National Team in EURO 2020
2 min read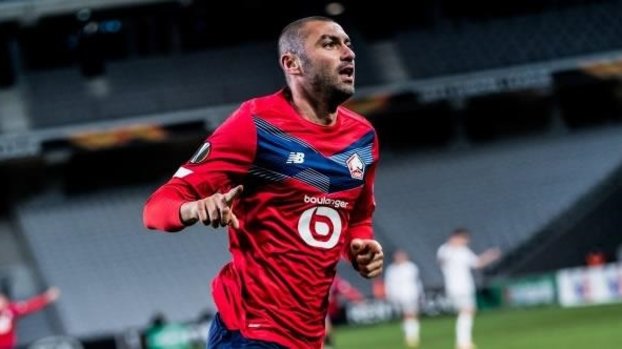 LEVENT TÜZEMEN:
Burak Yılmaz's success is not a coincidence. He is 35 years old but his love for football is 18 years old. I respected him always watching the work ethic and professionalism in Turkey.
He gets into position, misses, may whistle. But he never gets offended or loses his self-confidence. Sometimes the credits score goals and sometimes it misses the easy goals. But the bread does not disrespect where it eats, it reveals its heart.
Burak will be the biggest trump card of the National Team in the European Championship next year with his excellent professionalism. Because it is not easy to find players like Burak who do perfect running behind the defender in the world.
GÜRCAN BİLGİÇ:
I think it was 20 days ago. I have read Burak Yılmaz's opinion on Ronaldo and Ibrahimovic. He said, "I don't take them as an example, I try to be like them."
He had a private coach during his Trabzon days. He was doing different exercises to improve himself after the team training was over. He also added leadership to his acting talent in Beşiktaş and the National Team. No more complaining, negative energizing image.
It also survived the pressure on France. He is now comfortable, safe and in the "Big Brother" position. He will continue to score as long as he protects himself physically; just like Ronaldo and Ibrahimovic.
BÜLENT TİMURLENK:
When he came to Beşiktaş from Antalya 14 years ago, there is a middle 10 in 45 minutes of a match in front of the grandstand in İnönü. Two years later, at the age of 23, there was Burak, who whistled when he lost the ball in front of the numbered grandstand in Bahçeşehir, and had shaved his hair not for fashion but for his mood in those days. Şenol Güneş made him a center, fortunately he did.
It is the brave decision for a man to get up from where he is king and go to France for a new challenge at the age of 35. Burak has been airing the nets ever since he managed to be brave in the field.
It was a mistake to go to China from G.Saray, he should have played in Europe. He first completed his unfinished story in Beşiktaş and now he is writing the story of his mastership days in Lille. Two words: Let it be halal …