Fırat Aydınus and the referees at VAR, who did not decide on the penalty for Vida's position, became a subject of controversy
1 min read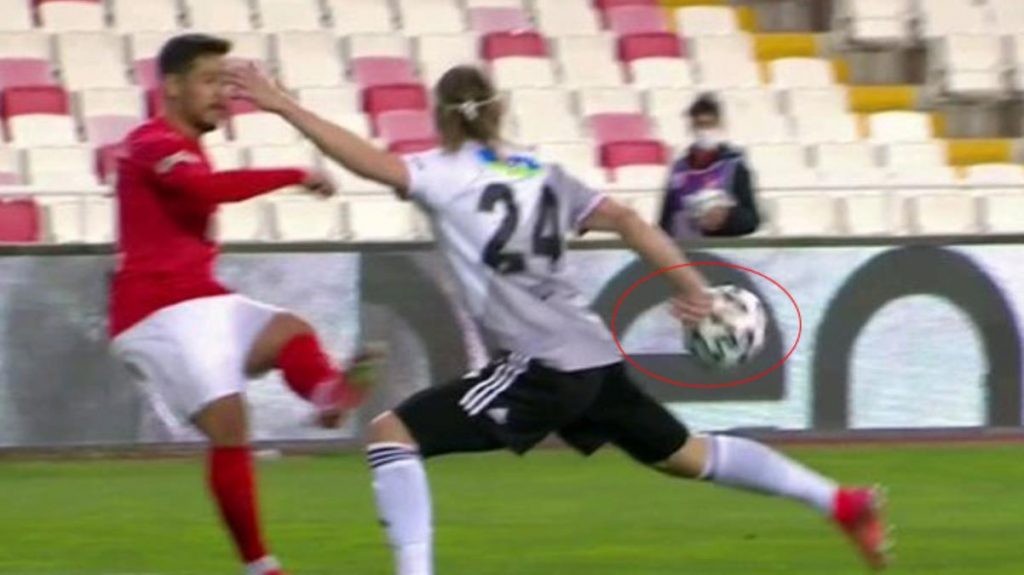 In the 21st minute of the fight, the ball in the middle of Sivaslı Ahmet inside the penalty area came to Domagoj Vida. The referee Fırat Aydınus did not give a penalty to Vida, who hid his arm while the ball was coming towards his hand, and there was no opposite opinion from VAR. This decision has been discussed a lot on social media.
In the first half of the Sivas-Beşiktaş match, Vida's position was talked about a lot. The position of Croatian defender Vida, who interfered with the ball that Ahmet from Sivasspor sent into the penalty area in the 21st minute, was not evaluated as a penalty. Referee Firat Aydinus here he consulted with VAR, no penalty decision was issued.
"TO BE CRITICALLY CRITICAL"
Many Sport The commentator and fans stated that Vida's position would be highly criticized. Especially the fans of Fenerbahce hit the ball with Fırat Aydınus, who did not steal a penalty for the position.