Fenerbahçe drew 1-1 with Antalyaspor, which it hosted on the field
1 min read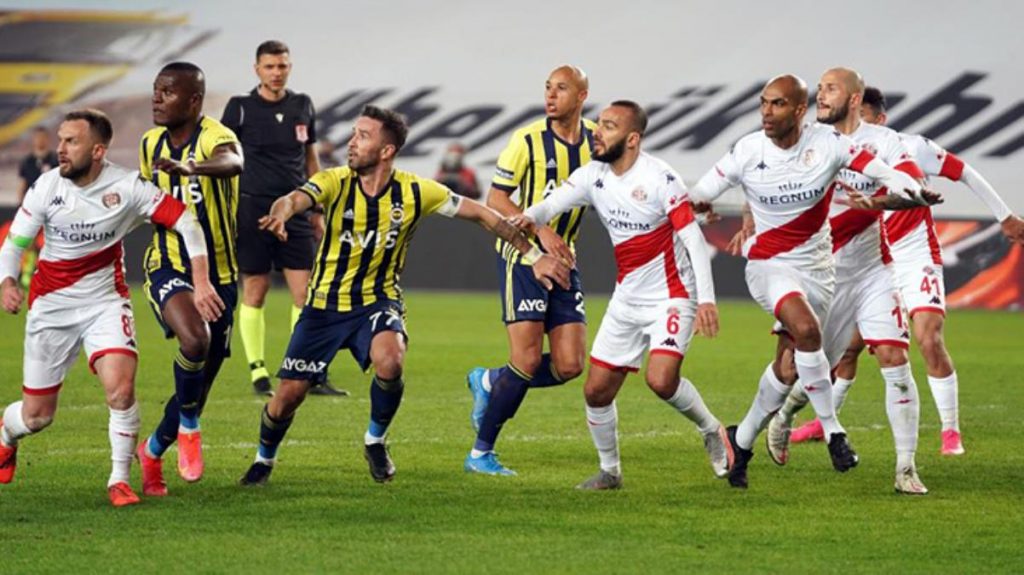 Fraport TAV with Fenerahçe in the 28th week of Spor Toto Super League Antalyaspor will face. The fight played in Şükrü Saraçoğlu Sports Complex Ülker Stadium ended 1-1.
Fredy scored the goal that put Antalyaspor ahead in the 12th minute. The ball, which Marcel Tisserand wanted to throw away, remained in front of Fredy in front of the penalty area. Fredy's hard hit from the right cross met with the nets on the right corner of Altay Bayındır. This goal was Antalyaspor's 1000th goal in the history of the league.
Fenerbahçe equalized the score with Enner Valencia in the 83rd minute. Valencia, who met the ball on the left cross with Sosa's long pass, dodged two of his opponents and shot the ball from Boffin's left to the goal, near the penalty point.
MESUT ÖZİL WAS HARD IN 67TH MINUTE
In Fenerbahçe, Mesut Özil was injured in the 67th minute and left the game. İrfan Can joined the game instead of Mesut In the same minute, Papiss Cisse entered the game instead of Filip Novak.
PENALTY DECISION IS RETURNED FROM VAR
Referee Ümit Öztürk, 90 + 1. Minutes showed the penalty spot due to Dimitrios Pelkas staying on the ground. After the VAR warning, Ümit Öztürk examined the monitor. Before the position, Dimitrios Pelkas signaled that he was playing by hand and canceled the penalty.