Fenerbahce does not stop! 4 signatures at once – Last minute Fenerbahce news
1 min read
Fenerbahce, Turkey Cup 4th Turkish Sivas Belediyespor beat 4-0 Technical Director Erol Bulut gave right back luck Uğur Kaan Stars. When the 18-year-old player played his first match with Fenerbahçe, it turned out that the young player signed a professional contract.
3-YEAR CONTRACT!
According to Ajansspor's report, Serhat Ahmetoğlu, who scored a goal and made an assist in the friendly match with Karagümrük, signed a 3-year professional contract with Uğur Kaan Yıldız, goalkeeper Bartu Kulbilge and midfielder Fatih Yiğit Şanlıtürk.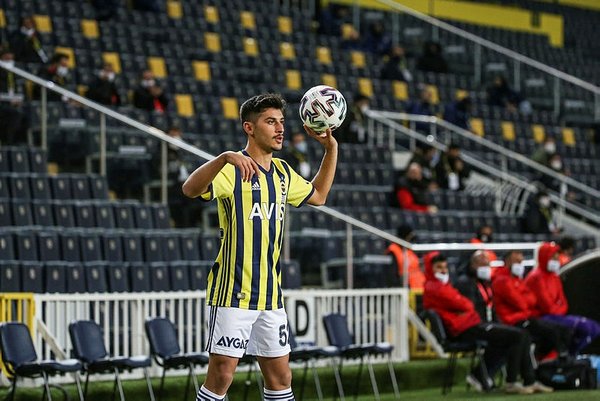 THE PERFORMANCE OF THE YOUNG PEOPLE HAS ENJOYED
Fenerbahce signing jackin one hand, young people gave a chance to young people hand in front of Sivas Belediyespor Agriculture, Turkey Cup. Uğur Kaan Yıldız, whose original region is the left of the midfield, seemed stuck in the first half.
Uğur Kaan put forward an effective performance in the second half with his effective overlays. Coach Erol Bulut assigned Ömer Faruk Beyaz behind the striker to Ferdi Kadıoğlu on the right. This season, Ferdi Kadıoğlu and young star Ömer Faruk Beyaz, who had a hard time finding a place for themselves in the large squad, took their place among the best of the match. Especially Ferdi's thrusting from the right and his passes to his friends were effective, while the young star also assisted two goals. The performance of the young people made the technical delegation happy before the Beşiktaş derby.