Fatih Terim discussed with the managers of the yellow-dark blue after a position in the Ankaragücü match.
1 min read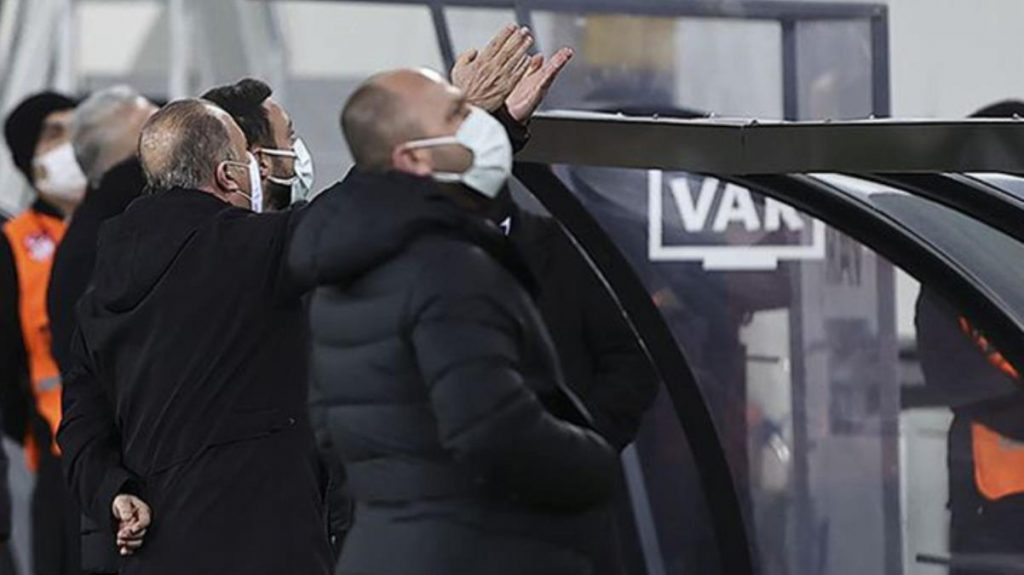 In the 28th week of the Super Toto Super League, Galatasaray lost 2-1 to Ankaragücü on the road and suffered a great injury on the way to the summit. The match was tense in the second half, especially after Mostafa Mohamed was kicked out of the game with a direct red card. Fatih Terim, after a position, discussed with Ankaragücü managers in the protocol tribune.
Losing leadership to Ankaragücü Besiktasleft to GalatasarayAfter one position while the match was played in
FATİH TERİM DISCUSSED WITH ANKARAGÜCÜ EXECUTIVES
Galatasaray Coach Fatih Terim, discussed with MKE Ankaragücü managers after a position. He returned to the protocol tribune with his assistants and discussed them verbally with the executives. Fatih Terim and his assistants went to referee Halil Umut Meler and talked for a while.
Terim also discussed the match with Hikmet Karaman at the end of the match for a short time.