Fatih Karagümrük defeated Aytemiz Alanyaspor 2-0
1 min read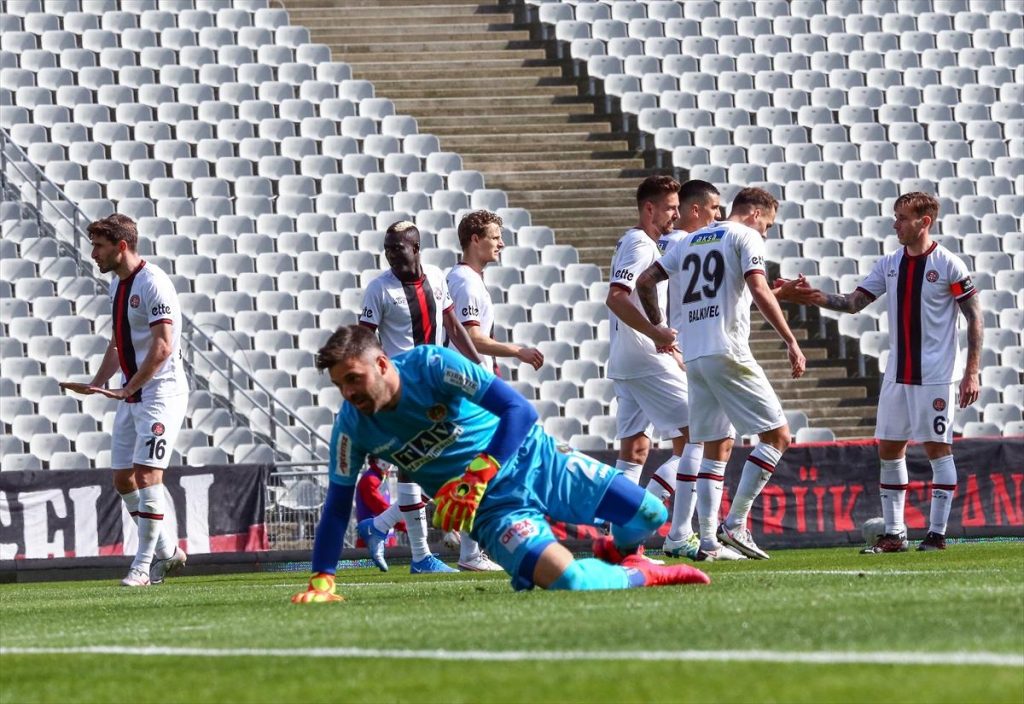 Fatih Karagümrük, who lost the last 2 games in the Super League, defeated Alanyaspor, who struggled to the top in his field, 2-0. The home team's goals were recorded by Alessane Ndao and Fabio Borini. The Mediterranean team, on the other hand, increased the streak of not winning on the road to 9 games.
Şenol Can's team in the 27th week of the Super League Fatih Karagümrük and Alanyaspor coached by Çağdaş Atan.
Fatih Karagümrük won with a score of 2-0 in the fight played in Atatürk Olympic Stadium. Karagümrük won the goals in the 50th minute, Alassane Ndao and 88 Fabio Borini noted.
24-year-old Senegalese Alassane Ndao achieved 8 goals and 5 assists in his 25th game this season. Borini scored his 5th goal in his 10th game.
ALANYA'S DISPLACEMENT PHOBIA CONTINUED
Following this result, Fatih Karagümrük increased his score to 40. Istanbul representative had 3 points written on the household after 2 matches. Alanyaspor, on the other hand, remained at 42 points. Alanyaspor, who got their second defeat in a row, was able to score 1 point from their last 3 matches. Mediterranean His team also failed to win in the last 9 away games.
In the next week of the league, Fatih Karagümrük will face Erzurumspor on the road. Alanyaspor will host Göztepe in its field