F. Garden manager Sertaç Komsuoğlu's strong reaction to Digiturk: ​​They will see who we are
2 min read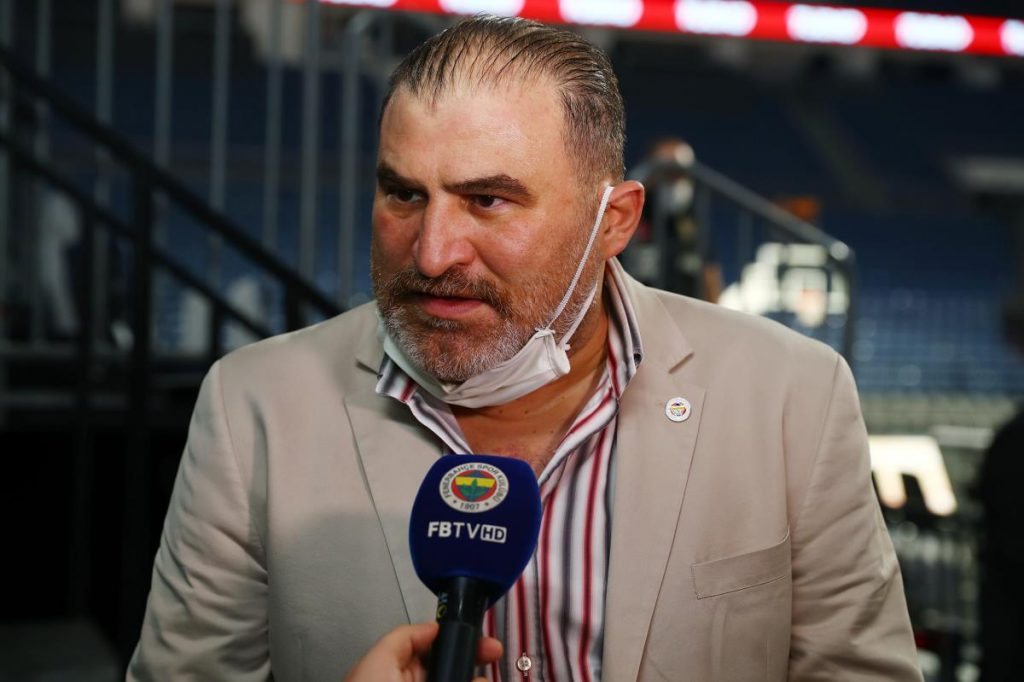 Fenerbahçe Board Member Sertaç Komsuoğlu shared the words of Digiturk Sports Group President Rashed Al-Marri. Komşuoğlu reacted harshly to Al-Marri's statements and said, "Anyone who tries to challenge this community will see who we are as soon as possible".
To the statements of Rashed Al-Marri, Digiturk Group Head Responsible for Sports Fenerbahce response came from the front.
Social media Fenerbahçe Board Member Sertaç Komsuoğlu made a statement on his account.İslam As our Chup stated years ago; Fenerbahçe's greatness is not something to be told in words and will fit into the borders! This community challenge shield for Turkey, Fenerbahce failed to recognize it as soon as broadcasters, will see the most clearly "kulandı said.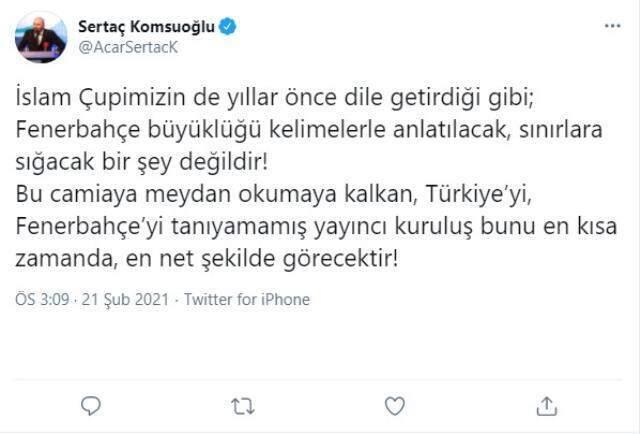 WHAT DID RASHED AL-MARRI SAY?
Rashed Al-Marri "They did not like our apology because the statement was made at 19.05. We are aware that there are fanatic Fenerbahçe people. We said we should wait a week or two. But after a while, if you use our logo illegally, this will be a problem. Take off the T-shirts, no matter what you want to say, there is no problem. The good thing for us is that Galatasaray, Fenerbahçe, Beşiktaş and Trabzonspor are good. If these teams are good, we will have a good league. it does not concern us. " He made the explanation.
Also, Rashed Al-Marri said, "Hande Sümertaş does not even know what the director's room is, from the camera angle. Sport He has a duty to buy their contents. We can never be in a situation like not being objective. On the other hand, you can't put pressure on my server, my reporter, every day. You are trying to take away my freedom of the press. Nobody can ask for one of our company to be fired. The boycott campaign you threaten will cause you trouble, and if we cut the money, the money you will receive will decrease. "