Expressions to be talked about a lot from Sergen Yalçın before the match: Rıza Hodja is the symbol name of the community, I hope it will remain so.
1 min read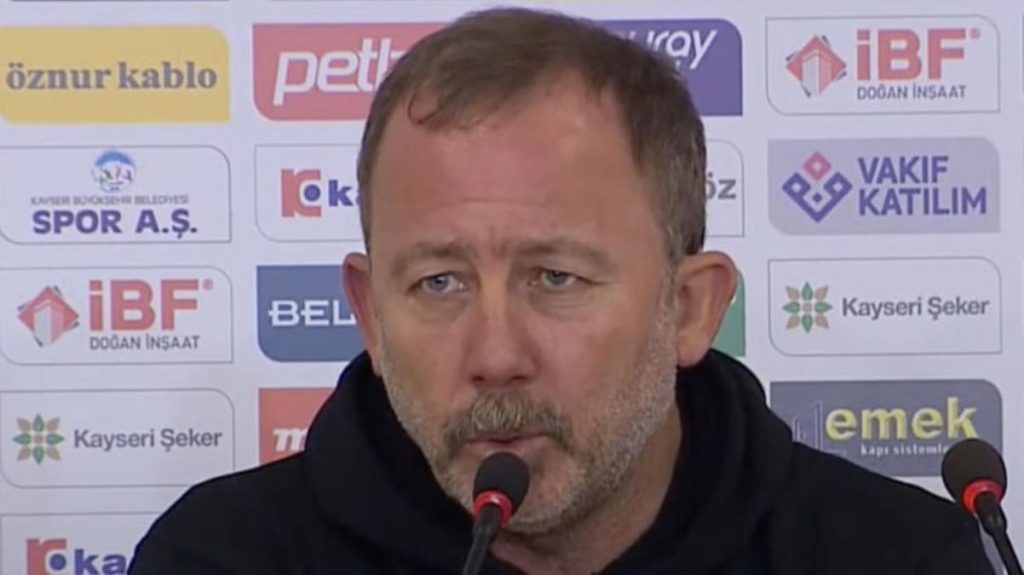 Beşiktaş coach Sergen Yalçın made an interesting statement about Rıza Çalımbay in the pre-match interview he gave to the broadcaster before the Demir Group Sivasspor match. Yalçın said, "Rıza Çalımbay is one of the symbolic names of our community, a valuable brother. I hope it will remain so." This statement of Yalçın was discussed much before the match started.
Coach of Black and Whites Sergen YalçınHe made a statement before the match, perhaps more than the game.
Here are the statements of Sergen Yalçın:
"SİVASSPOR HARD DISPLACEMENT"
"It is a tough game, Sivasspor is one of the good teams in the second half of the league. They are getting good results, this is the hardest road in Anatolia. Winning is very important today. We want to keep our previous position.
"ABOUBAKAR İNŞALLAH WILL NOT BE HAPPENED"
The weather is fine, there has been an incredible wind since yesterday. Currently cut, there is a nice environment to play matches. Aboubakar has been working with the team for 3-4 days, he wanted to start, we said let's use it. I hope he will finish the game without an injury.
"A DEAR FRIENDLY"
Rıza Çalımbay is a valuable brother, one of the symbolic names of our community. I hope it will stay that way. "