Explanation came for Mark Livaja that Abdullah Avcı wanted – Last minute Trabzonspor news
2 min read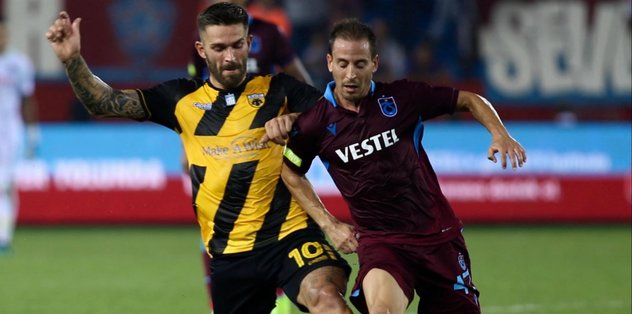 Trabzonspor Coach Abdullah Avcı has been working on the planning of the season since the first day he took office. The experienced teacher, on the one hand, aims to win series wins and move the team to the top, while on the other hand, he continues to work for the reinforcements he will make to the burgundy-blue team during the intermediate transfer period.
It is known that one of the regions where Avcı wants to reinforce is the striker line. One of the candidates for this position is Marko Livaja, who plays in Greece's AEK team. The 27-year-old Croatian striker's contract with his club AEK ends at the end of the season. However, the Greek team is in plans to sell Mark Livaja and earn money during the intermediate transfer period.
Black Sea Newspaper, makes the player's representative in Turkey Gorkem Demir, "Livaja Trabzonspor income?" asked his question.
"MAYBE WILL BE KISMET TO TRABZONSPOR"
Expressing that the Croatian striker was bored with the Greek league and was considering coming to the Super League to make a boom, Görkem Demir said, "Abdullah Avcı wanted Marko very much while serving in Başakşehir. He had such a request when he passed to Beşiktaş, but the transfer was not realized. Maybe fortune Trabzonspor "It happens to. They work together in Trabzon," he said.
Görkem Demir added that Beşiktaş and Fenerbahçe were also interested in Marko Livaja.
The Croatian forward contributed 3 goals and 2 assists to his team in 11 games this season.