Erol Bulut reacted to the broadcaster before the Göztepe match
3 min read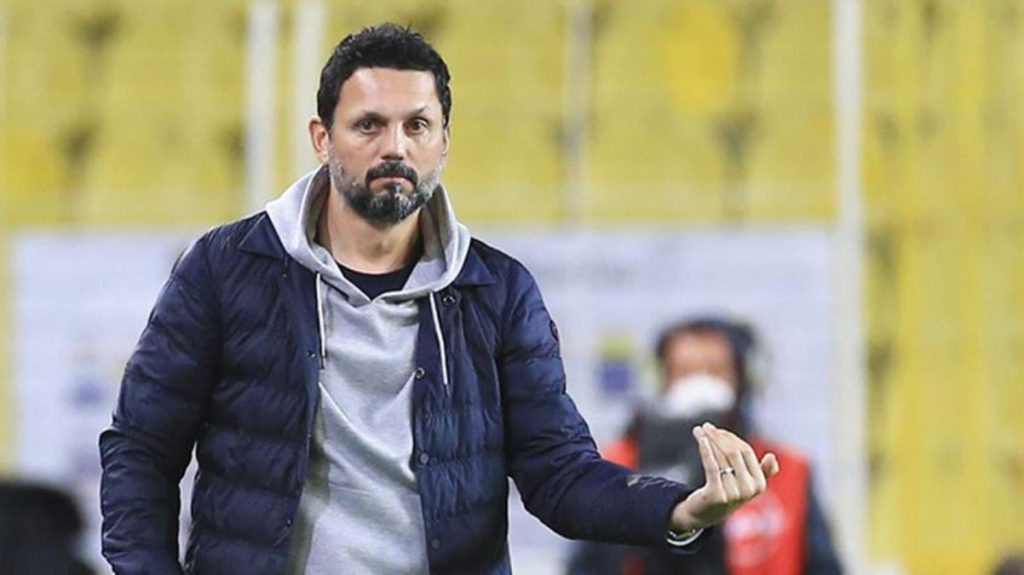 With the publisher Fenerbahce the ice between them does not melt. Fenerbahce Coach Erol Bulut Goztepe to the broadcaster before the match
Broadcaster's attitudeStating that he has not changed, Bulut said, "There are problems with the publisher. We took our step as Fenerbahçe, but we saw the attitude of the publisher, that we were not taken. Last week, the statements made in the studio after the match were a statement about the position Kemal Ademi missed. What does he mean, imply. We would like to know. Even though we took the step, the senior manager of the publisher made threatening statements. No one can threaten Fenerbahçe in any way, nobody! Fenerbahçe responds in the heaviest way. Unfortunately it has come to this situation. Turkish We are trying to bring football somewhere together. At first, the broadcaster should have gotten the start of this. Let them think about where they brought Turkish football. "
GÜNTEKİN ONAY: "ADEMI IS NOT A GARDEN PLAYER"
Güntekin Onay, on the other hand, about his comment for Kemal Ademi, "You know very well what I mean. I wanted to say something about any player in my life, the player who received a red card two weeks ago in Erzurum. When Ademi was first transferred, I said that he was not a Fenerbahçe player. Ours is all about performance criticism. There is no goal in Karagümrük. Is there an explanation for that? " said.
WHAT DID RASHED AL-MARRI SAY?
Rashed Al-Marri, Head of Digiturk Sports Group, reacted to Fenerbahçe's attitude.
Rashed Al-Marri "They did not like our apology because the statement was made at 19.05. We are aware that there are fanatic Fenerbahçe people. We said we should wait a week or two. But after a while, if you use our logo illegally, this will be a problem. Take off the T-shirts, no matter what you want to say, there is no problem. The good thing for us is that Galatasaray, Fenerbahçe, Beşiktaş and Trabzonspor are good. If these teams are good, we will have a good league. it does not concern us. " He made the explanation.
Also, Rashed Al-Marri said, "With the camera angle, Hande Sümertaş doesn't even know what the director's room is. It's just that. Sport He has a duty to buy their contents. We can never be in a situation like not being objective. On the other hand, you can't put pressure on my server, my reporter, every day. You are trying to take away my freedom of the press. Nobody can ask for one of our company to be fired. The boycott campaign you threaten will cause you trouble, and if we cut the money, the money you will receive will decrease. "
"BE FAIR" MESSAGE FROM FENERBAHÇELİ FOOTBALL PLAYERS
To show their reaction to the broadcaster, Fenerbahçe players took to the field in sweatpants with "BE FAIR" to warm up before the match. "BE FAIR" means "Be fair" in Turkish.