Erol Bulut lyrics from Dimitris Pelkas! Skora was angry FB sports news
2 min read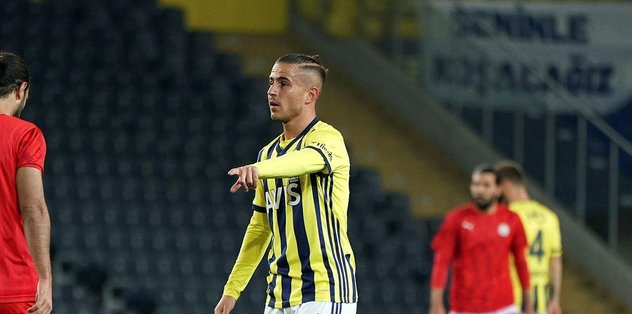 In Fenerbahçe, who lost 3-0 to Yeni Malatyaspor in the 12th week of the Super League, the reaction of Dimitris Pelkas while leaving the game was marked by the match. While the Greek press wrote that the star player rebelled against coach Erol Bulut, Pelkas explained that this was not the case.
KLOPP REPLYED WITH THE EXAMPLE OF SALAH!
Speaking to FB TV, the 27-year-old football player said about his reaction while leaving the game in the Yeni Malatyaspor game, "Yes, we had a dialogue with the coach. We were 3-0 behind at that time. It was a bad score. So I was angry at the score. Teachers, everyone was angry at the score. We didn't talk about anything very special at that moment. Things like this happen in matches. We have to look ahead. Really, nothing happened at that moment. It was a difficult moment for us. Now we have to look ahead. We need to continue our preparations and work harder so we can go back to the victories. Two weeks ago, Salah was also angry when he was leaving the game. At the end of the match Klopp said: 'I am happy that Salah is angry that he is out of the game. If he does not get angry that he leaves the game one day, then this is actually a problem.' As you said every player He wants to play for 90 minutes. For this, we will work harder and try to improve "he said.
Regarding the tactical speeches before the match, Pelkas said, "Of course, we are talking about these issues. These kinds of issues are the decision of our teacher. Whatever our teacher decides, we have to apply that decision. Everyone has to work hard to be able to play and deserve the place they play," he said.