Erol Bulut announced after the Kayserispor match! Mesut Özil play in Galatasaray derby …
2 min read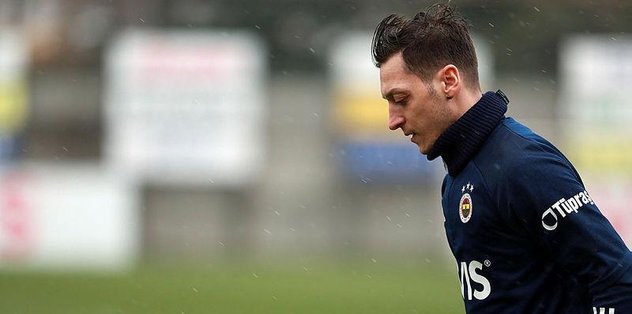 Fenerbahçe Coach Erol Bulut said, "Mesut joined us, he did not play in his old team for a long time, but we will bring it to the level we want and add it to us as soon as possible."
In the 21st week of the Super League, Fenerbahçe defeated Hes Kablo Kayserispor 3-0. Speaking at the press conference held after the match, Fenerbahçe coach Erol Bulut stated that they were happy to get 3 points at the end of a nice match and said, "I congratulate all of my players. We won 3-0, but there are also positions we missed. We did not give many positions in our goal. We tried to play with pressure. We tried not to give a chance to the opponent in terms of defense. We tried to set up our game on the rust. I think we did it very well. As it was written before, we found a position with passes and vertical attacks. I think it is very good, "he said.
"SZALAI PLAYED LIKE IT HAS BEEN IN THE TEAM FOR 5 YEARS TODAY"
Erol Bulut, stating that good players are included in the team, "One of them is Szalai. A great star has joined, that is Mesut Özil. I would like to thank our president, our board of directors and our sports director Emre Belözoğlu. They tried to fulfill our requests, and continue to work." "Szalai has played as if he was in the team for 5 years today. This makes us happy. I hope it will continue like this."
"WE COULD RECEIVE 5-6 POINTS MORE BUT THE MAALESEF DID NOT BE THAT"
Noting that they closed the first half of the league with 42 points, Erol Bulut said, "We could get 5-6 more points that I planned, but unfortunately it did not happen. In the rest of the matches, we will make up for this and be at the target we want."
"MESUT WILL BE WITH US IN THE SHORT TIME"
Erol Bulut, stating that they continue to work in the tight fixture, said, "Unfortunately, it was a 4-week working process. Our football players always came intermittently, there were new participants. We added Szalai, he contributed to us today. Mesut also joined us. He did not play for a long time in his old team. but we will bring it to the level we want and add it to us as soon as possible ".
Erol Bulut replied "Wait and see" when asked whether Mesut Özil will take part in the Galatasaray match.