Eren Zahavi is making history on PSV! Israeli football player hit 17 goals in PSV
2 min read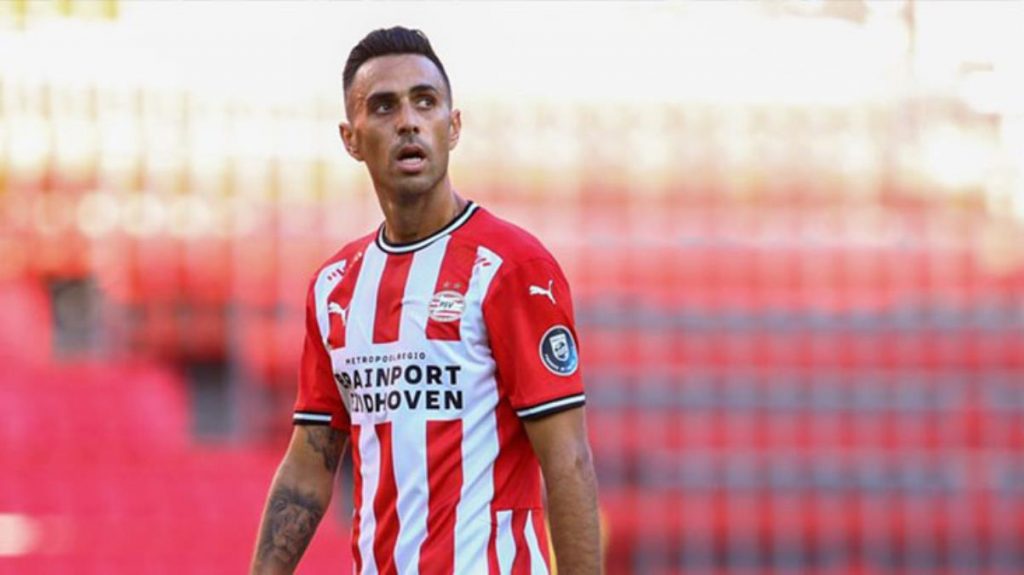 Name at the beginning of the season Fenerbahce and who constantly posts on social media that excites the yellow-dark blue fans, but later PSVEren Zahavi, who went to Netherlands He became one of the most important parts of the team with his goals and assists in his team.
17 GOALS EFFECTED
The 33-year-old Israeli attacker, who transferred to PSV without a testimonial after leaving Guangzhou R & F, became the best of his team with his performance. Zahavi scored 13 goals and made 4 assists in 24 games in which he played with PSV, and he had 17 goals.
KEEP THE TEAM IN THE SUMMIT RACE
Eran Zahavi also kept his team, which lost the championship to Ajax in the Netherlands since 2018, in the race for the summit. Zahavi scored 3 goals in 2 matches this season against Ajax. Zahavi became the first PSV player after Jeremain Lens to achieve this in 2012/13.
WHAT DID ZAHAVI SAY FOR FENERBAHÇE?
Noting that Fenerbahçe had an interest but that no serious meeting was held, Zahavi said, "Ajax and Fenerbahçe had an interest, but the situation with Fenerbahçe was strange. The media announced that I had reached an agreement. There was even no doubt. Yes, there were negotiations, but there was no serious contract negotiation. One. This is the most important thing for transfer. Then the madness started, especially in social media. the newsi started to explode. Let me not mention the messages that came after I signed on to PSV. It was less positive, but that wasn't too strange, "he said.
WHAT DID ALİ KOÇ SAY FOR ZAHAVI?
Regarding the transfer of Zahavi, Ali Koç said, "We have never been interested in Zahavi. The man is out and I did not accept Fenerbahçe's offer. We watched it in amazement."