End-of-match racism comment from Okan Buruk! Both teams made a very strong decision
1 min read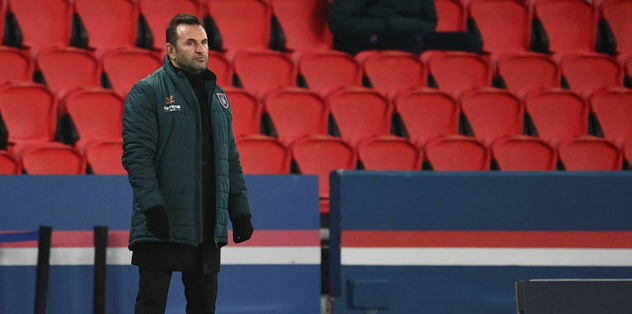 In Başakşehir, who lost 5-1 to PSG on the road in UEFA Champions League Group H, coach Okan Buruk made a statement after the match. The highlights of Buruk's statements are as follows:
"TWO TEAMS MADE A VERY STRONG DECISION"
"We went to the locker room, then the decision we made with our players … One of the most important things here is that the opponent team, especially Neymar and Mbappe, came to the side of the field and did not want to play the match. The two teams made a very strong decision together."
"I HAVE TO THANK UEFA FOR UNDERSTANDING"
"On the one hand, we had fears, if we do not go on the field, we can be erased by 3 points, we can be penalized. We have to thank UEFA, they showed this understanding. They decided to postpone the match to 9 December in such a great organization."
"WE WILL MAKE OUR BEST TO COVER THE POINT DIFFERENCE IN THE LEAGUE"
"If we can catch the unity in the locker room, we will be one of the assertive teams in the league. There is a point difference, but we closed this gap last year, and we will do our best to close this year.