Emre Belözoğlu talked about what he talked to Aykut Kocaman at the edge of the field.
2 min read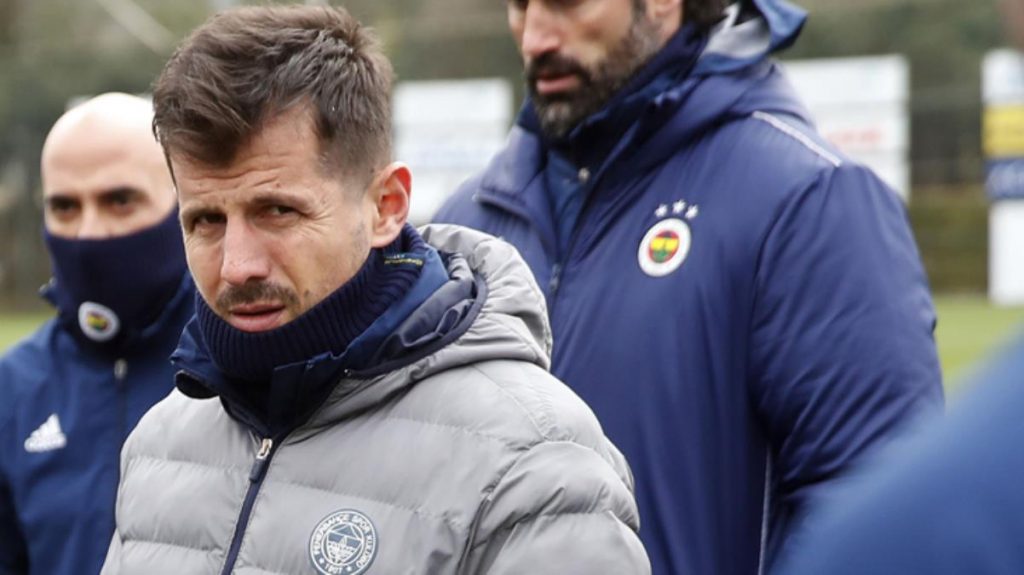 In the last seconds of the Medipol Başakşehir match, Fenerbahçe Football A Team Director Emre Belözoğlu, who had a conversation with Aykut Kocaman, responded to the criticism about the subject, "When I go to him and say something about my ideas, it is not right to take it aside". gave.
In the last part of the fight between Fenerbahçe Football A Team Director Emre Belözoğlu and Medipol Başakşehir Aykut Kocaman It was criticized by some that they chatted side by side with him.
"IT IS NOT RIGHT TO TAKE THIS TO ONE SIDE"
Emre Belözoğlu, who broke his silence after days on the subject, said, "We had a fate together with Aykut teacher on July 3. When I go and say something related to my ideas, it is not right to take it aside. It is also not correct to answer this.
Highlights from Emre Belözoğlu's comments;
"When we think about our current score, we cannot write 3 points without playing the Kasımpaşa match. Actually, I did not say anything to enlarge. Everyone who played football, stayed in football, found anywhere, says that no match that has not been played has 3 points.
Fenerbahçe was already one of the championship candidates of the league throughout the season. In terms of play, the expectations were a little different, and I have mentioned this before. There is an improvement in our football. I always said that we wanted to be in this race until the end, and I will continue to say it. We have a good team, there are aspects of the game where it also improves. There will also be moments to improve.
"EVERYONE HAS A SYSTEM FOR ITSELF"
The game we want and want to play is a powerful game and the players enjoy it. This game has to be spread over time correctly. Every team in the league Turkey is trying to play a game. The technical men in charge of him have teams, they work themselves, they analyze the opponent. Before a match, everyone has their own system. They work systematically, they analyze us, we analyze them.
EXPLANATIONS OF AHMET NUR ÇEBİ AND SERGEN YALÇIN
We are following the statements of Ahmet Nur Çebi and Sergen. Some things don't seem to go the way they want. This is also a normal reflection, I understand it with the statements made to keep the community together.
"I BELIEVE IN MY TEAM"
Players' appetite, desire, desire to play, these have developed significantly. Our training has changed a little more. However, it would not be true if I said that I got exactly the game I wanted. I believe in my team, I trust the energy inside. We will hopefully be in the fight until the end of the season. "