Emre Belözoğlu and Volkan Demirel came to fist in the dressing room! Inner face of the incident revealed
2 min read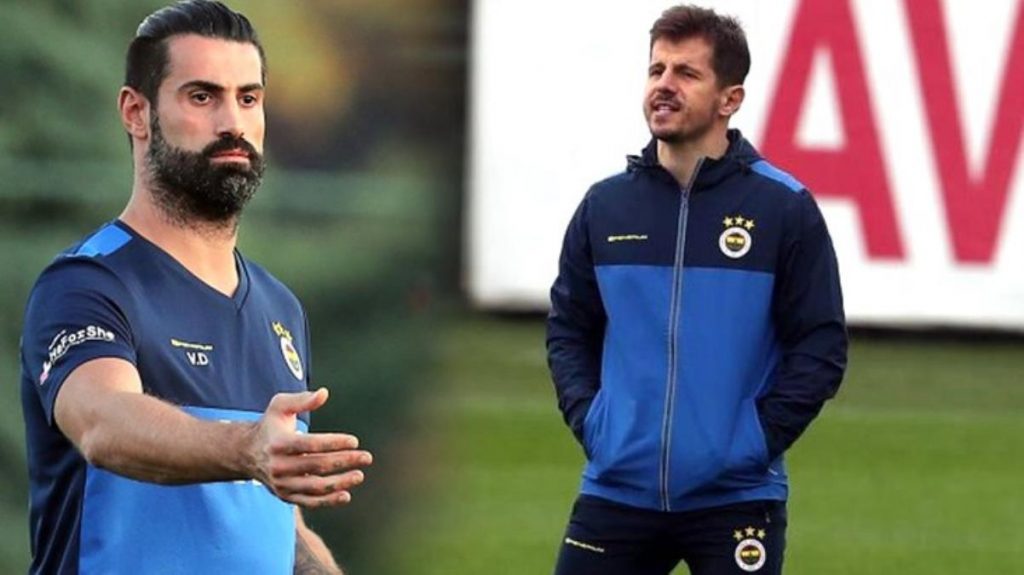 Emre Belözoğlu and Volkan Demirel experienced a tension approaching the size of a fight in the locker room after the match against Gençlerbirliği lost 2-1 in Kadıköy. The incident, which started with a quarrel of words, came to mutual insult, it would gain a physical dimension that was intervened. Commentators Serdar Ali Çelikler and Ahmet Çakar also shared this information implicitly, but there was no statement from the club. Previously, the Emre Belözoğlu-Dirar tension was denied, after which it was called 'Ordinary discussion'.
NEWS.com Exclusive – After Erol Bulut's departure, he became the coach Emre Belözoğlu and assistant coach Volkan DemirelAfter the encounter with Gençlerbirliği, which was lost in Kadıköy, it experienced a tension that could be carried to the size of a fight. After the defeat of Gençlerbirliği in the yellow-dark blue players, who lost to Galatasaray and Göztepe one after another in the home field and tied in the Antalya struggle, the ropes broke.
"WHAT WAY YOU DO!"
In the debate between Emre Belözoğlu and Volkan Demirel, it was reported that Belözoğlu was very angry and Volkan Demirel responded in the same way. Belözoğlu's, "What kind of work are you doing, it has run away! Such tactics are given! he snapped. When Volkan Demirel gave a harsh response to Emre Belözoğlu through his sports director management; Belözoğlu marched on Demirel and made threats.
HARDLY HOLIDAYED
After this incident, bad energy circulated in the facilities for a while. Leading names of the club held talks with both parties so that they would not leave the club and tried to calm the incident. Although the former referee Ahmet Çakar and commentator Serdar Ali Çelikler announced this tension, the club did not make a statement of denial.
DEMIREL IS NEEDED
After Erol Bulut left with his technical team in Fenerbahçe, a gap occurred. Volkan Demirel and Belözoğlu had to melt the ice quickly. Becoming the technical man, Belözoğlu made a statement saying "I am with my friends whom I have fate together with". The incident between the two was silently covered up for Fenerbahçe's success.