Dutch referee burned Portugal's head by failing to score Ronaldo's goal, now a thousand regrets
1 min read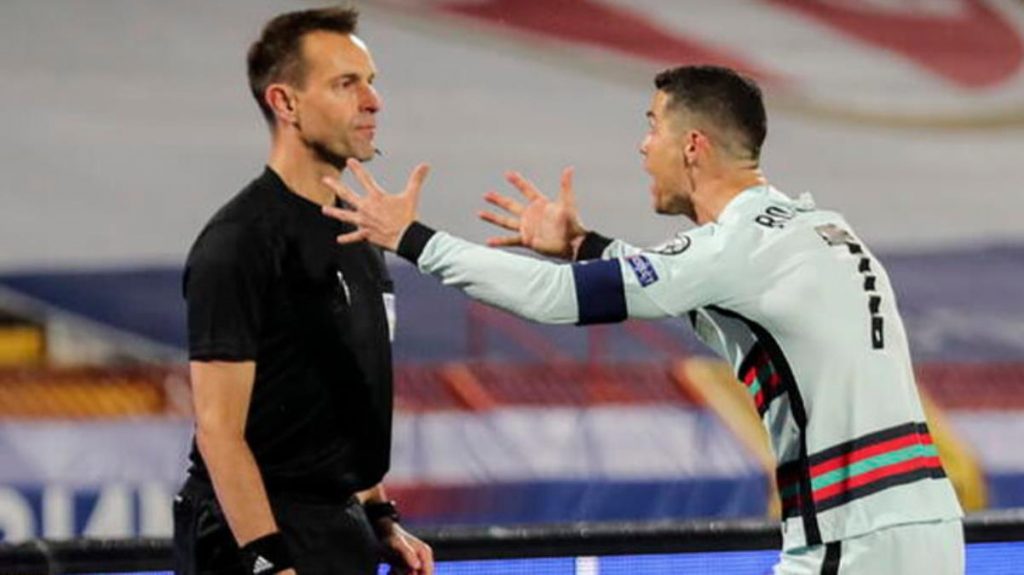 In the last minutes of the Serbia-Portugal match, the Dutch referee Danny Makkelie, who did not give Cristiano Ronaldo's goal crossing the line, apologized to Portugal. "We are trying to make the best decisions, it does not make us happy to be in this news. We have nothing to do except apologize to Portugal," said Makkelie.
With Serbia in the World Cup Qualification Portugalin the last minutes of the match where 2-2 was left Cristiano Ronaldo's position does not fall off the agenda. While it was clear that Cristiano Ronaldo's ball shot in the last minutes crossed the line, the referees of the match did not agree. The Dutch referee Danny Makkelie of the match made a statement to A Bola from the Portuguese press on the issue.
WE WORK FOR THE BEST RULES
Danny Makkelie, "In line with the FIFA rules, the only thing I can say is to apologize to the coach Fernando Santos and the Portuguese National Team. As the referee team, we always work hard to make the best decisions. the newsBeing in does not make us happy either. "
RONALDO SHOULD NOT DO THIS
Portuguese football player Fernando Meira, who also played in Galatasaray for a while, reacted to this move of Cristiano Ronaldo. I agree with him, the ball crossed the line, but such an important name can not do it. What he did is never acceptable, "he said.