Despite the curfew in the Adana Demirspor match, the tribunes were full, there was a cheering without a mask!
1 min read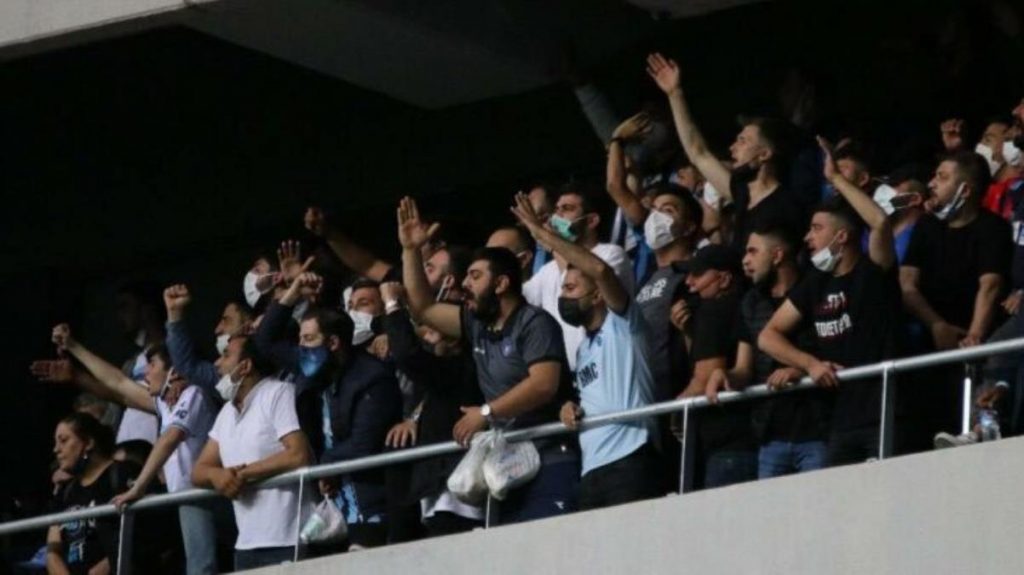 Despite the curfew in the Adana Demirspor-Giresunspor match played yesterday in TFF 1st League, the image was mind-blowing. Adana Demirspor hosted Giresunspor at Yeni Adana Stadium in the 31st week of the league. While the host team won the match 3-0, thousands of fans watched the fight at the stadium. On the day when the curfew was restricted due to the pandemic, most fans watched the match without wearing a mask and cheered by sitting on the bottom.
During the period when curfews and stadiums were not allowed to enter the audience, there was a great reaction to the images in Adana Demirspor tribune. Giresunspor Technical Officer Ümit Şengül also rebelled against this situation. Şengül criticized this situation at the end of the match and claimed that there were at least 5-6 thousand people in the stadium. Umit Sengul, "Today went happened before the match. 5-6 stade arrive opponent with a thousand people at the time that the curfew Turkey is very significant. You have to think of anyone who is responsible for it," he said.
GENERAL PUBLISHED
Regarding the curfew in the partial closing circular of the Ministry of Internal Affairs, "It starts between 19.00-05.00 on weekdays (Monday, Tuesday, Wednesday, Thursday and Friday), and at 19.00 on Fridays on weekends, Saturday and Sunday. "The curfew will be applied to cover all of the days and to be completed at 05:00 on Mondays."