Description of Hatayspor'dan Munir! Didn't do it on purpose – Last minute Hatayspor news
2 min read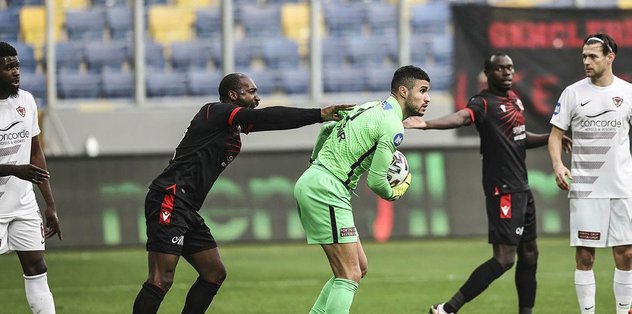 In the written statement made by the club, it was stated that it was regretted that the goalkeeper Munir kicked the Gençlerbirliği player in the throat while he was on the ground in the 44th minute.
"MUNIR DID NOT EXPECT THE MOVEMENT"
Goalkeeper Munir stated that he was trying to get up immediately and create a counter attack in that position, and said, "In the Gençlerbirliği match we played in the 17th week of the Super League, we experienced an event that has never had a place in our traditions and culture and we have encountered for the first time in our history. Considering our goalkeeper Munir's clean background, his harmony within the team and the right bilateral relations, it will be understood that Munir did not make this move on purpose Munir Mohand Mohamedi He declared in his defense that his action was not intentional, that he tried to stand up as soon as possible with the idea of ​​creating a counter attack quickly, that he noticed the rival football player at the last moment and pulled his foot back, that he got up in this way in positions where he grasped the ball with both hands throughout his professional career. It was said.
"Apologies to the sports public"
In the statement, which expressed that Hatayspor always respects its opponent, "Our club has behaved in a way that suits the city of Hatay since its establishment, has always respected its opponent, has fought gentlemanly and has gained the appreciation of the sports public opinion with these principles. "We apologize to the sports public for coming up with such an event."