Croatia-Turkey | LIVE – Last minute Basketball Men's National News
1 min read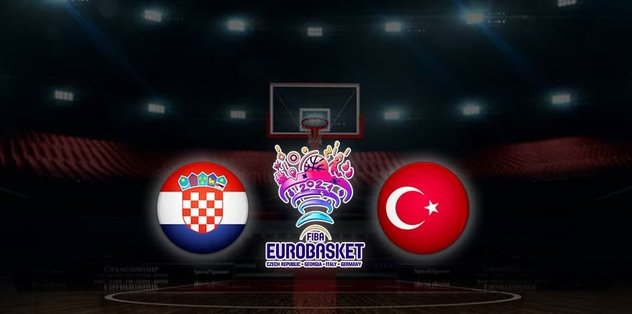 Within the scope of FIBA ​​2021 European Championship Qualification, our A National Men's Basketball Team faces Croatia in its third Group D game.
The battle, whose whistle starts at 19.00, is played at Sinan Erdem Sports Hall. You can follow the live score of the match from our news.
LIVE SCORE
CROATIA TURKEY 15-5 (1st PERIOD played)
The standings in Group D, which includes the A National Men's Basketball Team, are as follows:
1. Netherlands: 5
2. Croatia: 4
3.Sweden: 4
4. Turkey: 2
TURKEY – CROATIA BASKETBALL MATCH WHICH CHANNEL?
FIBA Eurobasket 2021 qualifying matches beginning at 19.00 within the scope of Turkey – Croatia match is broadcast live on NTV.
CROATIA MATCH STAFF OF THE NATIONAL TEAM
Ege Arar, Doğuş Balbay, Sertaç Şanlı, A. Buğrahan Tuncer, Deshane Davis Larkin, Alperen Şengün, Şehmus Hazer, Melih Mahmutoğlu, Hüseyin Göksenin Köksal, J. Metecan Birsen, Berkan Durmaz, Berk İbrahim Uğurlu
SHANE LARKIN WILL BE ON THE FIELD FOR THE FIRST TIME WITH THE NATIONAL PHOTOS!
For the first time uniform thrill of living in Anadolu Efes star name to be wearing Shane Larkin said: "I'm a big thrill. I'm so glad I'm going to reach into Turkey shirts I expect a long time. I can not wait to leave the game with the Turkish National Team jersey. Now the biggest goal I pull out this form to be useful. "