Comment from Yusuf Yazici for the European Championship! I hope … – Last minute French Ligue 1 news
3 min read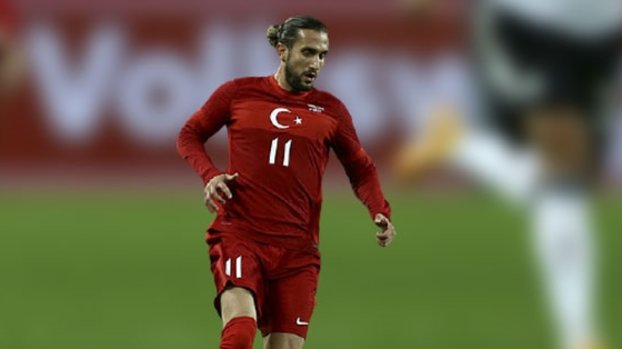 Our national player Yusuf Yazıcı, who played in Lille, gave a special interview to the French press and explained his return from injury, his transfer to Lille and his goal in our A National Team. Here are the words of Yusuf Yazici …
It has two effects when it suffers a serious injury, physical and psychological. Although the physical effect is clearer, big problems can also be experienced psychologically. I received support from professionals during my treatment for both. My manager, personal trainer, sports psychologist, sleep coach and others worked hard to make me return stronger and more motivated. Thanks to them, I just had to balance my caution and aggression during my comeback.
After Rivaldo's hat-trick against Milan in the Champions League in 2000, I became the first player to give them a hat-trick. It was definitely a great moment for me but I cannot value my success with goals. I evaluate it with winning goals. When my team wins, I'm always happy.
When we matched with Lille in 2011, I was a ball collector at Trabzonspor. I had the chance to see my favorite players and the best teams in Europe from the most beautiful place in my favorite stadium. I remember every game, every team and every goal right now. At that time, I was 100% sure that I would be among those footballers.
Our coach Galtier has been here in Europe for the past 10 years and in St. A well-known name that has consistently thrived on Etienne. He believes in young talents and allows players to express themselves freely on the field. I have great respect for him.
I will always be grateful to Trabzonspor. The process to Lille has been long and few people can understand the effort.
The whole world is currently going through difficult times. Many people died due to this virus, quarantine rules are applied in many countries, economic and health difficulties are encountered. We all need hope and togetherness. There is a phrase that motivates me even more in difficult times; 'The darkest moment of the night is the moment before sunrise.' We must always remember this.
I am looking forward to the European Championship. I hope the fans can return to the stadium until then. We have a talented and enthusiastic team, many of us play in the international arena. We have an experienced coach. We have a good group on and off the court who know we love to surprise at tournaments like this. Turkish people love football and deserve to experience a few good things in these difficult times. This will be my motivation in the tournament.
Jonathan David is a special talent, a great character. In Ligue 1, the defenders play very physically and read the game well. As the matches progress, David will get better. With every transfer, there is a pressure on the player. If you are 20 years old and you broke the transfer record, that pressure will grow.