Champion gymnast İbrahim Çolak: the world now follows Turkish gymnastics
3 min read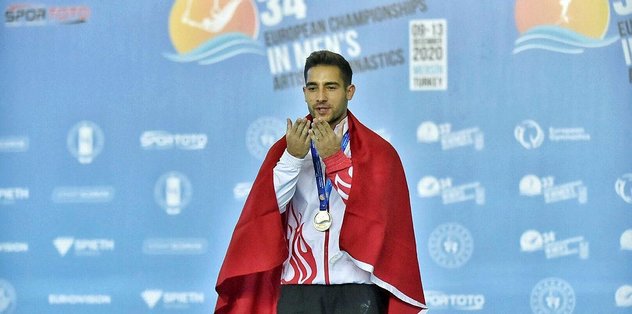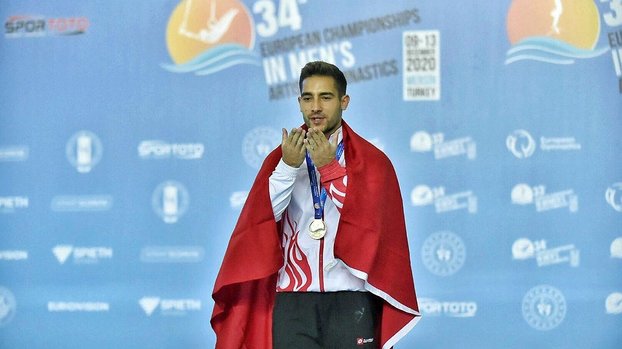 At the World Gymnastics Championships held in Germany in 2019, the national gymnast İbrahim Çolak, who became the world champion by reaching the gold medal in the ring apparatus, was away from the halls for a long time due to a shoulder injury while preparing for the 2020 Olympics. After recovering from his injury, İbrahim Çolak, who participated in the European Artistic Gymnastics Championships held in Mersin in the past weeks, repeated his success once again and became the European Champion. Turkey Show with success drew the world's attention and Ibrahim Colak, descriptions found.
"I SHOWED TO EVERYONE THAT I WAS BACK AND HERE"
İbrahim Çolak said that it is very important for him to have two titles by winning the European championship after the World Championship. Stating that the European Championship puts a lot of pressure and stress on him, İbrahim Çolak said, "After the World Championship and after my injury period, many people were wondering about my performance. Fortunately, with the gold medal I received, I showed everyone that I was back and I was here. I wanted to work until the last day. Thank goodness, they chose me for the team and I said 'I want to do my best and support this team in the best way possible' and I made a promise to myself. "It was a contest that got better," he said.
WORLD FOLLOWS TURKISH GYMNASTICS
World Gymnastics that now Colak said that follow Turkey, "What do they know we can do. We were also one of the ways the biggest competitor for them. We got a good generation as a team than our individual goals. Also at the European Championship, we won the silver medal, this is us He made us very happy. We made our name written in history once again, "he said.
"I don't think the pressure will affect me after I'm ready"
When asked about the increase in expectations from him due to his success, İbrahim Çolak said, "Expectation may cause stress and pressure on the athlete. But I have been dealing with this pressure for years. I can overcome this stress. This is thanks to the experience I have gained. Winning both the European and the World championship before the Olympics. "It will put a lot of pressure on me, especially with a short time before the competition. However, I am ready for this pressure. If I do my training as usual, I will go ready for the race. I don't think the pressure will affect me there after I am ready."
"NOTHING HAS CHANGED A LOT IN MY LIFE, I AM HERE AGAIN AND WORKING IN LINE WITH MY GOALS"
Stating that the Turkish people and the media showed great interest to him after their championship, Çolak continued his words as follows:
"I'm happy for myself rather than gymnastics in Turkey to be heard so much. For me, nothing has changed in my life, obviously. He wants to be photographed to recognize those who see the road at first. This is a good thing, we're not used to them. Athlete if it does not control himself, so much attention The important thing is that the person does not change himself as a personality, forget where he came from. When he forgets these things, he can go to another point in a bad way. The interest towards me is really at a level that can change the person. I think that I can control myself. Nothing much has changed in my life. and I work towards my goals. I mostly participate in programs on social media and television, but they do not change me. I know my responsibilities and what I have to do. "
Finally, İbrahim Çolak gave advice to the children who started gymnastics or have the goal of starting gymnastics and said, "Gymnastics is a difficult branch. It requires patience and needs to make many sacrifices. They should not give up in the face of difficulties.