Bursaspor – Antalyaspor | WATCH LIVE
2 min read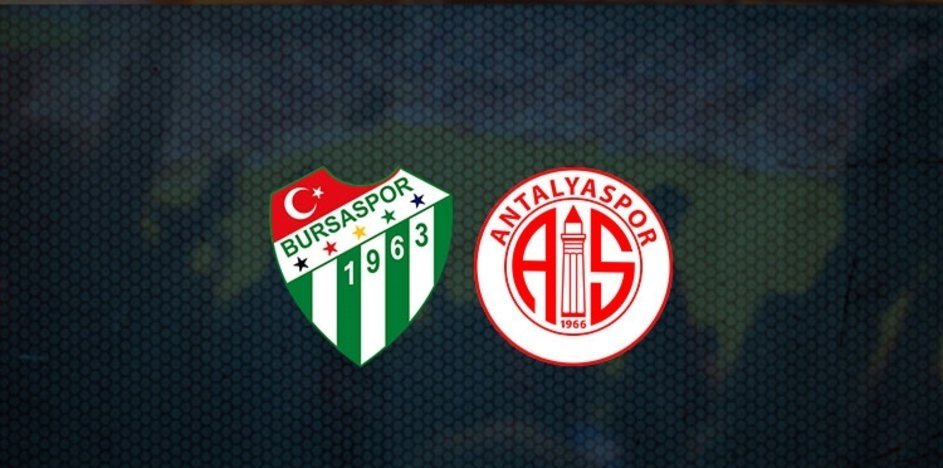 Ziraat Turkey Cup excitement continues. Bursaspor and Antalyaspor share their trump card in the last 16 rounds match
Yasin Kol directs the tough match played at Bursa Atatürk Stadium.
WHEN, TIME AND WHICH CHANNEL IS THE BURSASPOR – ANTALYASPOR MATCH?
Bursaspor – Antalyaspor match is broadcast live on A Spor on Tuesday, January 12th at 15:45.
BURSASPOR SUPERIOR IN VICTORY
Red and white with Bursaspor, Turkey Cup before 3 to League 1 at 4, was a total of 53 times, including 46 rivals in the Super League. Fraport TAV Antalyaspor got 16 wins, 13 draws and 24 defeats in these matches. Antalyaspor got 5 wins, 7 draws and 14 defeats in the matches played in Bursa.
4th TIME IN THE CUP
Fraport TAV Antalyaspor and Bursaspor will be played on January 12 in Turkey Cup match as will be competing with each other for the 4th time. The first match of the teams first met in 1984 when Turkey Cup coming to an end 1-1, 1-0 in the second match was leaving Bursaspor round jumping side. Antalyaspor and Bursaspor, Turkey Cup at the end of 2000 were met in the semi-final match. The Mediterranean team won this fight 2-0 and became Galatasaray's rival in the final.
MOST 6 GOALS
Bursaspor scored the most different scores between the two teams with a score of 4-0 in the matches played in Bursa in the 2000-2001 and 2017-2018 seasons. The matches with the most goals were recorded as 4-2 matches played in Bursa in the 1995-1996 season and in Antalya in the 1999-2000 season. Antalyaspor won one of the two matches in which 6 goals were scored and Bursaspor won the other.
MOST 1-0 AND 2-1 SCORES
The highest score between the two teams was reflected in the statistics as a score of 2-1 with 13 matches. Between two teams 10 matches 1-0, 6 matches 1-1, 5 matches 3-2, 4 matches 0-0 and 2-0, 3 matches 2-2, 2 matches 3-0, 4-0 and 4-2, 1 match ended 3-1 and 4-1.