Breaths were held at the top! Beşiktaş – Çaykur Rizespor match, when, at what time and on which channel …
2 min read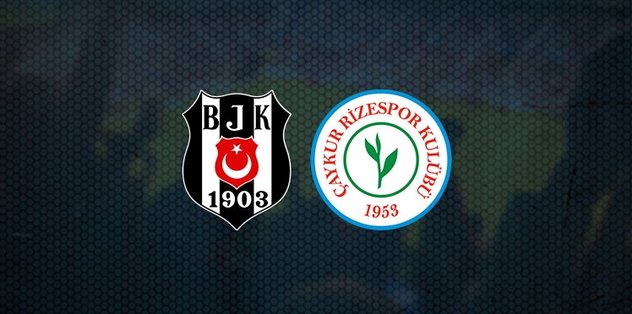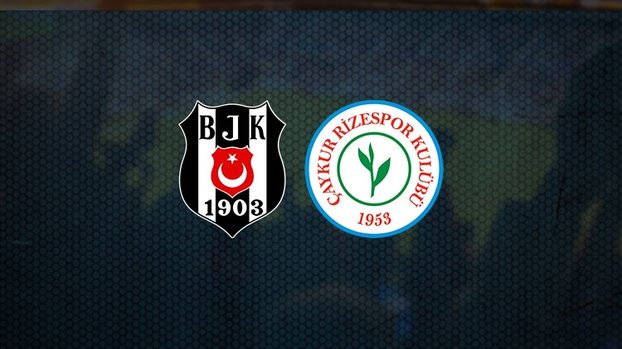 Excitement continues in the Super League. Beşiktaş and Çaykur Rizespor will share their trump card in the 17th week match. All details about the match are wondered by football fans. So, when is Beşiktaş – Çaykur Rizespor match, what time and on which channel?
WHEN, TIME AND WHICH CHANNEL IS BEŞİKTAŞ – ÇAYKUR RIZESPOR MATCH?
Beşiktaş – Çaykur Rizespor match will be played at Vodafone Park at 19:00 on Wednesday, January 6. You can watch the fight live on beIN Sports 1 and follow it live on aspor.com.tr.
BEŞİKTAŞ – ÇAYKUR RİZESPOR MATCH POSSIBLE 11S
Besiktas: Ersin, Rosier, Vida, Welinton, Rıdvan, Josef, Dorukhan, Mensah, Ghezzal, N'Koudou, Larin
Rizespor: Gökhan, Moroziuk, Emir, Meriah, Meljnak, Donsah, Baiano, Samudio, Tunay, Fernando, Skoda
GHEZZAL CAN WEAR JERSEY
Rachid Ghezzal, who was not taken to Kayseri due to an injury he suffered in the Sivasspor match in Beşiktaş, will be able to play against Rizespor. The situation of Aboubakar, who went to Cameroon due to the death of his mother and returned yesterday, is uncertain. The striker, who suffers an emotional collapse, will be added to the squad if he wants to play this match, and he will be allowed to rest if he does not want to. Gökhan Töre and Adem Ljajic, who started training with the team, also need time to keep fit. These two names will not be on the field against Rizespor. Loic Remy is the most important missing in the Black Sea team. The star player, who has been injured for a long time, will not be against Beşiktaş. Yasin Pehlivan, who is suspended, is another name who cannot play. Fernando Boldrin's situation is unclear.
BEŞİKTAŞ ÜSTÜN
Beşiktaş coach Sergen Yalçın showed up in Rizespor's away game in his first match after he took over the black and white team. Despite falling 1-0 behind in that match, Beşiktaş won 2-1. This time Sergen Yalçın will appear against Rizespor as the coach of the leading team. Beşiktaş has a great advantage over Rizespor in recent years. Black and whites, who were not defeated by their opponent in the last 10 official matches, received 8 wins and 2 draws. In 24 matches played on Beşiktaş's court, black and whites won 15 times, and 5 matches ended in draws. Rizespor left the field with victory 4 times.