Big debris awaits new management in Fenerbahçe
3 min read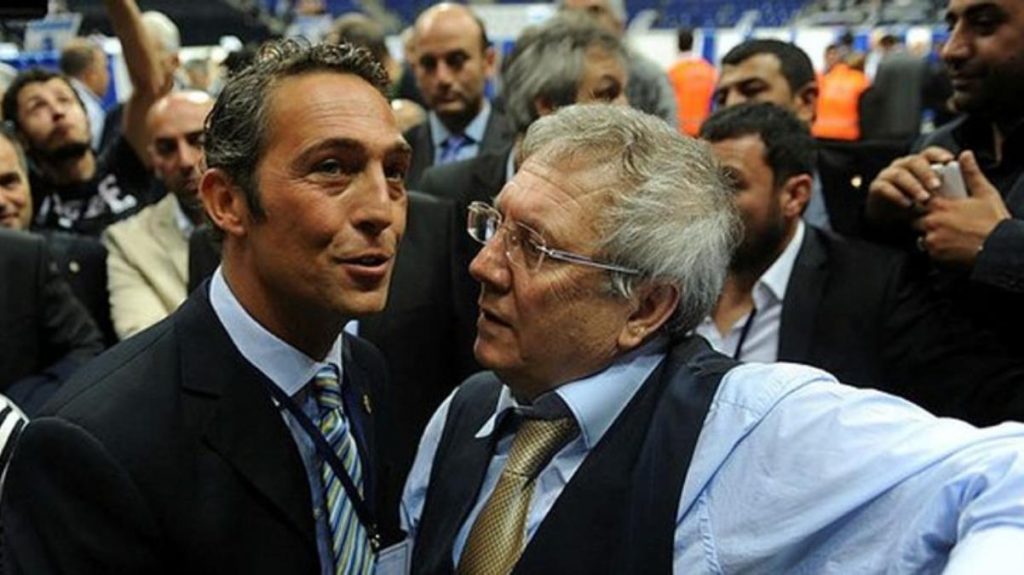 Fenerbahçe, which will go to the congress at the end of the season, has a huge debris for the next season. There is no clear information about whether Ali Koç will be a candidate at the congress where the new president will be determined. Older players whose contracts continue in the team and foreign players who will return from loan will strain the salary budget. The lack of suitors of these players will also force the new management.
A bottleneck awaits the Yellow-Lacivertliler next season. Players who joined the squad during the term of President Koç, this season and the seasons we left behind, FenerbahceIt will give a headache. The new president will be determined at the congress to be held at the end of the season, Ali Koc and there is no clear information about whether his administration will enter the election. However, Coach or the new management, it is obvious that the next season will be dealing with a squad debris.
THERE ARE 18 FOREIGNERS!
Most of the players remaining in Canary are old and their contracts continue. There are also a lot of foreign players, they will be added to those who will return from loan. The new administration has to find an urgent solution to what to do with 10 players over the age of 31 and 18 strangers.
5 PLAYERS LEAVE
There are 3 football players in Fenerbahçe who are 36 years old, Gökhan, Cisse and Sosa. Sosa's contract continues, and Gönül and Cisse are completed. It seems certain that Cisse will leave this trio, a new contract can be signed with Gökhan Gönül, or Emre Belözoğlu can include him in the technical team.
GUSTAVO, CANER, PEROTTİ, MESUT: 20 MILLION EURO
34-year-old Gustavo is also performing much lower this season than last year. The Brazilian, who has a connection with Ersun Yanal on the offensive, is looking for the last season with candles. Perotti's contract detail is not a complete dilemma. However, his contract continues. 33-year-old Caner's adventure with Fenerbahçe will continue. Mesut Özil, 33, who was taken in the break, also had a big cost to the club. The club cost of these 4 is about 20 million euros!
HARUN LEAVES, VALENCIA STAYS
In the first year of Ali Koç, 2.75 million euros was paid for the test service of goalkeeper Harun Tekin from Bursaspor, but the experienced goalkeeper could not give what was expected. Harun will also leave the club without any contribution. The contract of 32-year-old Enner Valencia also expires in 2023, with an annual cost of close to 2 million euros.
NOVAK AND SERDAR IS ALSO PROBLEM
Filip Novak, who joined the cast free of charge at the beginning of the season, also receives more than 2 million euros from Fenerbahçe. The football player, who will turn 31, could not give what was expected this season, his contract expires in 2023. Serdar Aziz, on the other hand, is another name that has a question mark with his bumpy graphic. He will turn 31 years old and he has a contract for another year, the cost is close to 2 million euros.
12 FOREIGN STAFF WILL BE INCLUDED
Tisserand, Lemos, Novak, Gustavo, Sosa, Pelkas, Thiam, Perotti, Samuel, Valencia, Samatta are the names that definitely appear in the squad according to the upcoming season's contracts. Tisserand and Lemos, who are expected to be the stopper duo at the beginning of the season and whose costs exceed 10 million euros, now cannot even take a chance …
5 PLAYERS RETURN
There are also football players who will return from loan. 36-year-old Nabil Dirar has a contract for another year and his earnings are close to 2 million Euros … Ademi, Zajc, Frey and Zanka will also be in the squad next season. Allahyar will also join Zorya, but there is a possibility that he will earn money.