Betting rigging claim that confuses the Super League! Goalkeeper Günay explained the details of the incident: A plot was set up for us
4 min read
After the Gaziantep FK-Kasimpasa match played in the Super League, the allegation of betting match-fixing fell like a bomb on the agenda. Gunay Guvenc, who was mentioned in the incident after the claim made by a television program commentator and was removed from the squad of the match to be played this week, told the program about what happened and said they were defrauded. The 29-year-old goalkeeper stated that the program's commentators did not reflect the truth and said that they had been plotted.
A very striking claim was made after the Gaziantep FK-Kasımpaşa match, which was played on Sunday, April 18, in the Super League and ended 2-2. Goalkeeper in Gaziantep Club after the match played in the 36th week and the points were shared Gunay Guvenc, Bilal Başacıkoğlu and Enver Cenk Sahin Erzurumspor match to be played this week was removed from the squad.
CLAIM: KASIMPAŞ ATAR 2 GOALS BET THEY HAVE
In a sports program about these 3 players who are out of the squad 'bet rigging 'claim was brought to the agenda. Emre Bol, Günay Güvenç, Bilal Başacıkoğlu and Enver Cenk Şahin, one of the commentators of the program, claimed that they had bet on Kasımpaşa match, which ended 2-2, and therefore they were excluded from the squad. The commentator who claimed that these 3 football players bet on the Kasımpaşa team to score 2 goals, said, "In Gaziantep Fk, our 3 friends play Kasımpaşa 2 goals in Gaziantep Fk – Kasımpaşa match. Finally, there is money deposited from Gunay's account. 198 thousand TL earned per man. Then the illegal betting company learns that they are football players, "he said.
Gaziantep FK goalkeeper Gunay Guvenc told the program and told that they were defrauded. The 29-year-old net keeper said that the allegations made about the Kasımpaşa match did not reflect the truth, stating that this was a conspiracy and made the following statements:
"MY FRIEND IS BORED AND WANTED TO PLAY BAG"
"Now I'm just watching you laughing. Nothing Emre Bol explains is true. There's no such thing as betting. I've avoided such things all my life. I've never bet in my life. My friend came to my house. He was bored, wanted to play bingo. He asked 10 thousand liras from me and I gave it to the site. "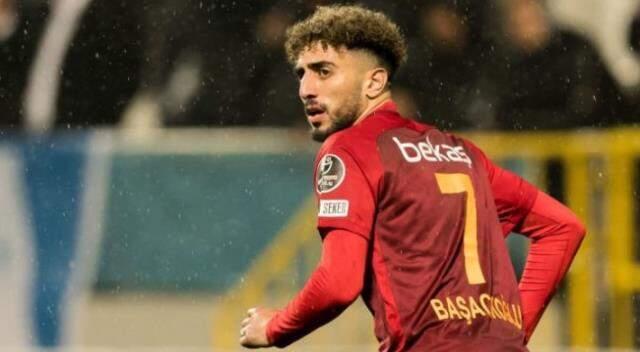 "QUIT DO NOT ENTER THIS JOBS FROM THIS SITE"
"My friend is bored, I said play it and I watch it from the side. What is the 101 tournament? My friend asks for support from me because the betting site has limits. I give him 10 thousand TL. There is a problem in the bank that night, so I deposit money into the company. 10 thousand TL out of my account. When I see my name, they immediately go into fraud mode, but I am not aware of anything yet. I said to my friend 'Get out of this site, do not enter these jobs'. We asked for a refund. They said there is a limit. "
"THEY ASK FOR CONTINUOUS MONEY FROM US"
I say to my friend "you have to leave the site". To save 20 thousand TL; We are investing 40 thousand TL more. To return the money; They said, "Complete for 80 thousand TL". I also asked for money from Enver Cenk Şahin. Bilal Başacıkoğlu and Enver Cenk were involved in the event. They constantly ask for money from us, they want 40 thousand. It is 60 thousand TL. I say to the friend, "I think these are defrauding us." I feel something will happen at that moment, but I'm not sure. If I were to bet, I would play on the secure page. "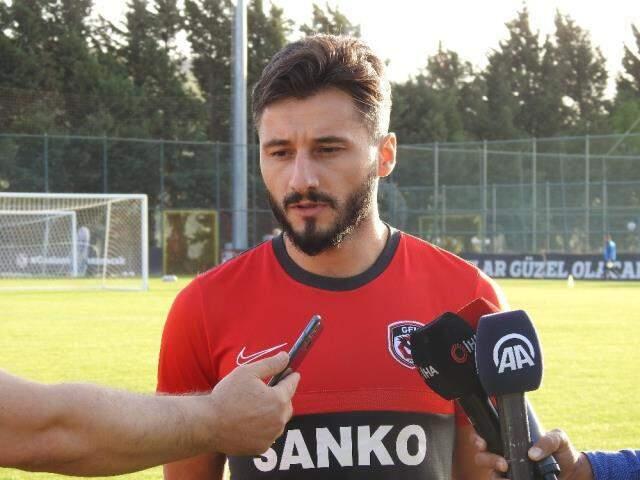 "THEY REQUEST 190 THOUSAND TL IN TOTAL MONEY"
"I attribute the event to my naivety. We shared the process with our president and managers from the very first day. I said that they defrauded us. They demand a total of 190 thousand TL. We have a conspiracy set up. We do not bet. We will not play in this match for protection. I explained everything and every detail to the president. He said, "Let's not take this match to the squad to protect you."
"IF I WERE MY OWN I WENT TO THE POLICE"
"If I was on my own, I would go to the police immediately. I would have to be careful because I included Enver Cenk Şahin and Bilal Başacıkoğlu in this. Make a coupon on a legal site, we will deposit your money back to you," they said, "My coin dropped."