Beşiktaş's striker Vincent Aboubakar reacted to being removed from the game in Yeni Malatyaspor match.
1 min read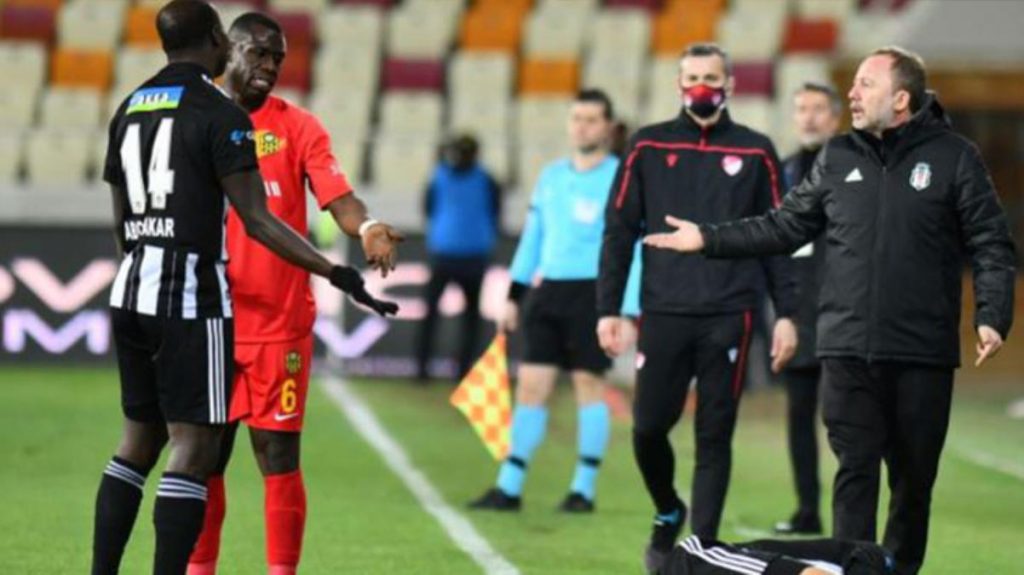 In the match where Beşiktaş beat Yeni Malatyaspor 1-0, Vincent Aboubakar, who was taken from the game in the 85th minute, reacted to Sergen Yalçın. After seeing his number on the change sign, Aboubakar was seen to be quite angry.
In the 28th week of the Super League, he won 1-0 away from Yeni Malatyaspor. Besiktascontinued the championship race. The event that marked the match took place in the 85th minute. Beşiktaş's Cameroonian striker Vincent aboubakarreacted to being removed from the game.
COME TO THE SIDE TELLING
Surprised to see his number on the change sign, the experienced striker came aside. Aboubakar, who was observed to be quite angry, Sergen YalçınHe was replaced by Kevin N'Koudou after he reacted strongly to.
"THEY CAN GIVE SOME RESPONSE TO THE PEOPLE THINK"
Speaking about Aboubakar's reaction after the match, Sergen Yalçın said, "Sometimes players can react just because they think individually. Ghezzal also reacted, they want to play, of course. We have 30 players to think about, let me tell him. We cannot make a team according to individual requests. We have to think about the game, the rest. Ghezzal is a different player, Gökhan is another player. Larin is another player, N'Koudou is another player. does not constitute "he said.