Bayern Munich lost points after 10 matches! | Bayern Munich Werder Bremen: 1-1 MATCH RESULT – ABSTRACT
1 min read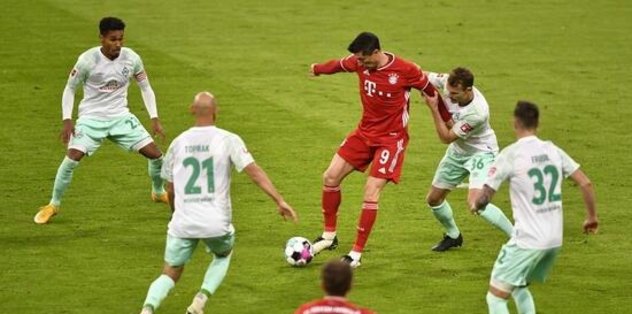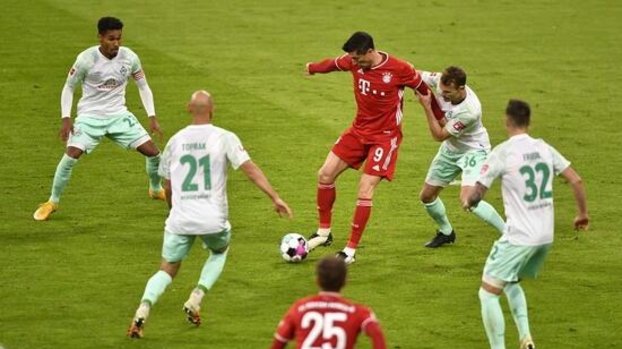 Leader Bayern Munich, who hosted Werder Bremen in the 8th week of the German Bundesliga, lost an unexpected point by dying 1-1 with its opponent.
This series of the Bavarian team, which won the league, cup and the last 10 official matches in Europe, ended with Werder.
Guest team Werder Bremen closed the first half 1-0 with Eggestein's goal at 45, while Kingsley Coman scored the goal that brought Bayern points at 62.
NO PASSAGE FROM ÖMER SOIL!
Ömer Toprak, who returned from an injury at Werder Bremen, remained on the field for 90 minutes in the match and performed successfully. On the other hand, in Bayern Munich, Lucas Hernandez could not continue the game after his injury in the 19th minute.
BAYERN LOSE POINTS AFTER 10 MATCHES
Bayern Munich, which won 10 games in a row in all lanes, lost its first point after the defeat to Hoffenheim on September 27 with this score. On the other hand, the streak of 9 matches at Bayern Munich's home has also ended. Werder Bremen, on the other hand, took the 5th consecutive draw in the Bundesliga, taking them all with 1-1 results.
Leader Bayern Munich increased his score to 19, while Werder Bremen reached 11 points.