Barcelona Real Sociedad: 2-1 MATCH RESULT – SUMMARY – Last minute Spanish La Liga news
2 min read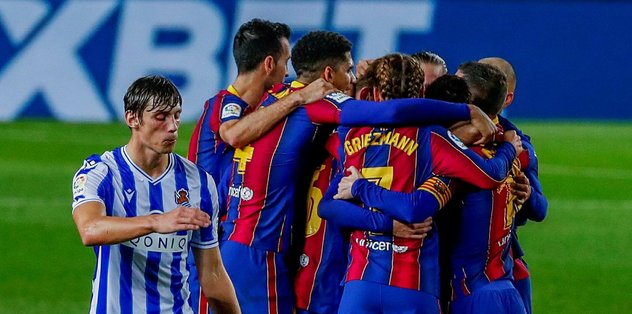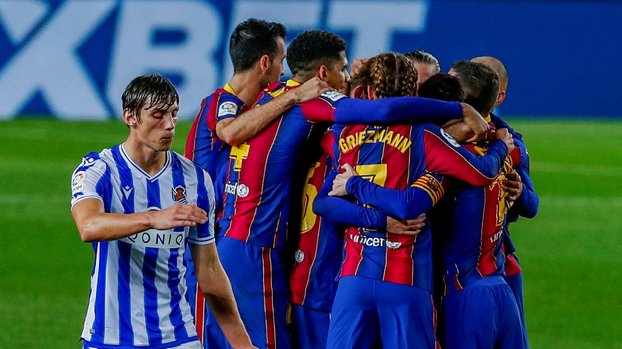 Barcelona defeated Real Sociedad 2-1 in the 19th week match, which was brought forward in the Spanish 1st Football League (La Liga).
In the match played at Camp Nou Stadium, the visiting team Real Sociedad went ahead 1-0 with the goal of William Jose in the 27th minute.
The home team closed the first half ahead 2-1 with Jordi Alba in the 30th minute and Frenkie de Jong in the 43rd minute.
When the mutual attacks did not change the score in the second half, the Catalan team got 3 points with a 2-1 win.
Missing the matches in the first two weeks of the league, Barcelona increased its score to 20 and rose to 5th place.
Real Sociedad, who was the leader of the league before the Barcelona match, remained with 26 points with a defeat on the road and left the leadership seat to Atletico Madrid with averaging.
The Barcelona-Real Sociedad match, which should be played in the 19th week, which coincides with the middle of January according to the league calendar, was included this week, as these teams will play in the Spanish Super Cup, like Real Madrid-Athletic Bilbao on Tuesday.
In Spain, the Super Cup 4-way tournament between last season's champion Real Madrid, league runner-up Barcelona and King's Cup finalists Real Sociedad and Athletic Bilbao will be held on 13-17 January 2021.
On the other hand, due to the new type of coronavirus (Kovid-19) epidemic, some teams still lack matches in the changes made in the league calendar.
As the Champions League ended in August last season, Atletico Madrid and Barcelona were the teams that took part in this tournament for two weeks, Real Madrid one week, and Sevilla, which won the UEFA Europa League last season, two weeks.
While these teams still do not play their missing matches, Atletico Madrid have 11 games, Real Sociedad 14 (the only team with more than one game since Barcelona is an early game), and Real Madrid played 13 games.