Aziz Yildirim spoke years later! Clear response to the claim about the championships before 1959
3 min read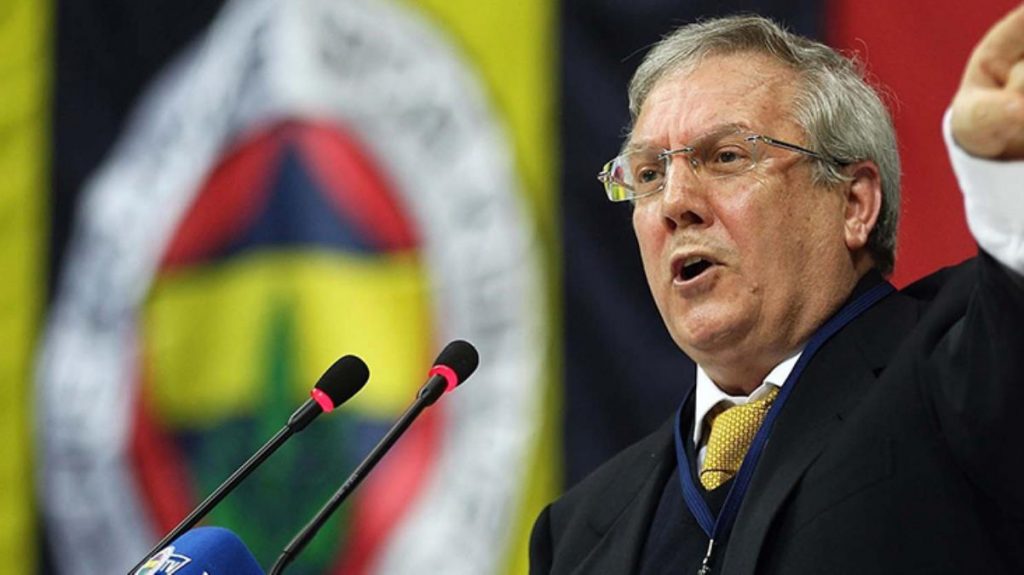 Aziz Yıldırım, the legendary president of Fenerbahçe, broke his long silence. Speaking about the tension with Galatasaray regarding the counting of championships before 1959, Yıldırım applied for the championships directed to him by Türker Aslan and was denied, saying, "They are lying. I never applied. There is no rejection."
President of Fenerbahçe for 20 years Aziz YildirimHad transferred its seat to Ali Koç in 2018. Yildirim, who did not talk about any subject related to Fenerbahce, broke his long silence. Speaking to Ahmet Selim Kul at A Spor, the former president evaluated many issues on the agenda.
Aziz Yıldırım's statements are as follows:
"WILLING WAR OVER ME IS APTALLY"
"I have been silent for 3 years, but now I had to talk. Because Galatasaray Club went to war against Fenerbahçe through Aziz Yıldırım. I am not Fenerbahçe, I am Fenerbahçe itself. I was imprisoned for Fenerbahçe. It is wrong and stupid to start a war against Fenerbahçe over such a name. . If you open this war, you will lose. In 2014, we formed a working group to apply to TFF. I say this at the congress. If you think roughly, because you cannot measure my intelligence, they do not understand. I say that 2 championships do not fit, why I say, about the publication share. "
"THEY LIE, WE DID NOT APPEAR"
"I objected to the broadcasting rights about this championship. Today I listened to Türker Aslan," We made a decision. The application was rejected. "They are lying. I never applied. There is no rejection in their memory. How do you decide on behalf of Beşiktaş? My speech was already in 2017. I also talked about Bursa's championship. "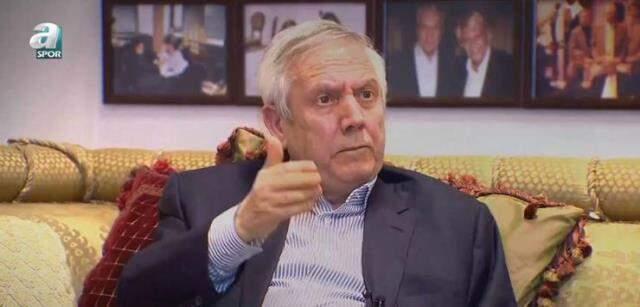 "THEY CUT MY SPEECH LIKE FETO.
"I was ashamed of Galatasaray while watching GS TV today. They made a montage and cut my speech like FETO did and then they said," Aziz Yildirim said that. "Let them not pull me in. I am with Fenerbahçe in all cases where Fenerbahçe is right. Let this put the Galatasaray community in his head. "
"FENERBAHÇELİLER DO NOT DIVIDE"
Another issue is the Fenerbahçe Republic. We said this as the republic of sports. This country is the Republic of Turkey, of course. Do not let the people of Fenerbahçe divide. Managers should also implement smart strategy and work. This is my message to them.
WHAT DID TURKER LION SAY?
Türker Arslan, who served as the chairman of the TFF's Arbitration Board in the past years, went live on GS TV following his statements regarding the counting of Fenerbahçe's championships before 1959, "I served in the Arbitration Board for 15 years, and I was the chairman for 15 years. Haluk Ulusoy. When Fenerbahçe was president, we rejected it. This is only in the archives of the Arbitration Board and the TFF. When there is a decision made by the Arbitration Board, it cannot be brought up again. " he used the expressions.