Aytaç, who scored a goal against Beşiktaş and was out of the squad, is now fired from the club.
2 min read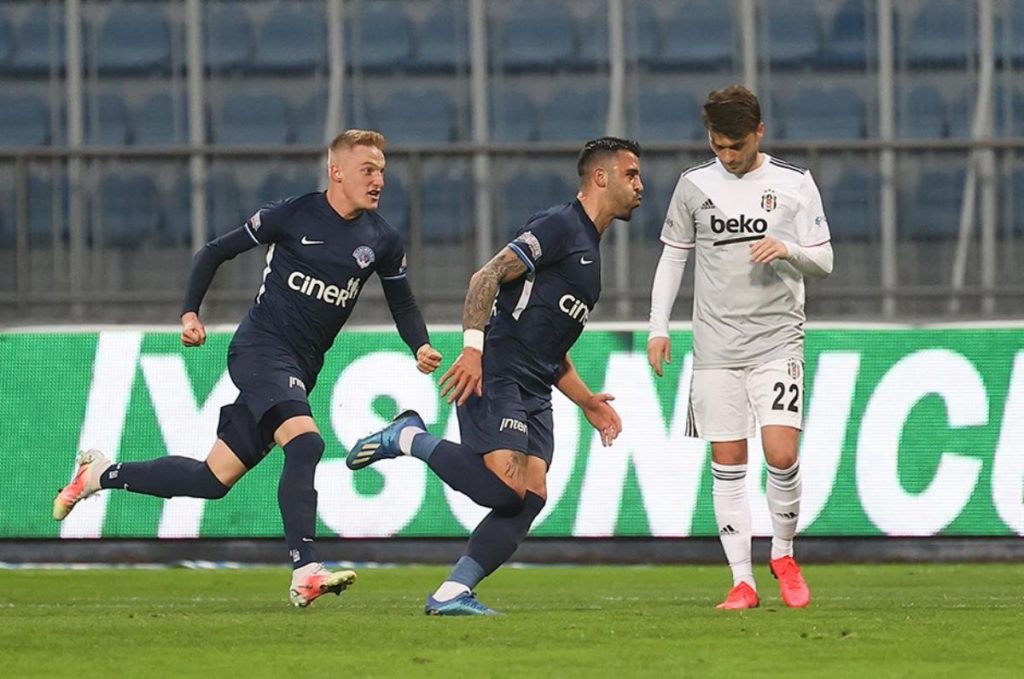 The exclusion of Aytaç Kara, who scored a goal in the match in which Kasımpaşa beat Beşiktaş 1-0 yesterday evening, fell like a bomb on the agenda. It was said from the Kasımpaşa Club, "Aytaç Kara was out of the staff due to his undisciplined behavior. Aytaç, who had a fight with coach Şenol Can and then had a fight with Kasımpaşa CEO Serkan Rençber, went to the locker room. There were also insults at that time. If there is no apology from Aytaç, there is a possibility that the roads will diverge.
One of the well-established teams of the league Kasimpasa, Besiktas trying to rejoice at your victory Aytac Kara is experiencing its crisis. Aytaç, who scored a wonderful goal in the 19th minute in the match played at the Recep Tayyip Erdoğan Stadium last night, left his place in the 66th minute instead of Bistrovic. Very angry with this situation, Kara, Coach Senol CanHe reproached him with gestures. Afterwards, the heat of the discussion between the two rose, and he tried to drive Aytaç away from his friends. Serkan Rençber also warned Aytaç.
SHOOTING WITH RENÇBER
Aytaç came back after a while after he went directly to the dressing room. He entered into a quarrel with Kasımpaşa Sportive Director Serkan Rençber. Very angry, Aytaç walked over Rençber and hardly calmed the friends. Rençber could not remain unresponsive to these attitudes of Aytaç. The fight was hardly avoided. And for these reasons, it was announced today that Aytaç was removed from the team due to his "undisciplined behavior".
"SARI KARTI VARDI"
Kasımpaşa coach Şenol Can said, "Aytaç had a yellow card. After that, he entered another position. The referee did not use his discretion from the yellow. I took it from the game to avoid risk," he said. Aytaç, who scored a stylish goal in the match and made his weight felt in the game, was very angry that he was cut during his good performance.
"THE AGREEMENT CAN BE TERMINATED"
According to the information we received from sources close to the Kasımpaşa Club; It was stated that Aytaç's attitude towards his superiors cannot be forgiven. In addition, as soon as Aytaç is apologized and continues to react, his contract will be terminated unilaterally.