Announced live! Cenk Tosun move from Beşiktaş
1 min read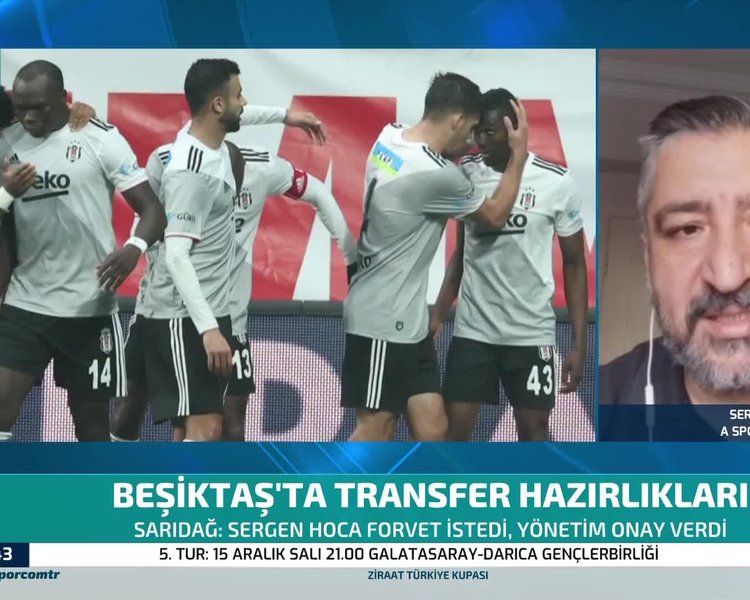 Speaking about Beşiktaş's transfer agenda in the Spor Gündemi program broadcast in A Spor, Serdar Sarıdağ said, "Beşiktaş will get a local striker. The management will force its luck until the end of the transfer of Cenk Tosun."
Serdar Sarıdağ, A Spor commentator, spoke about the Beşiktaş agenda.
Emphasizing that the black-and-white team will transfer the striker, Sarıdağ said, "Beşiktaş cannot make a technical and financial transfer. 4 players are out of the squad and the quota is full. Beşiktaş management gives priority to a position, which is the striker line, but the name will be domestic or foreign. The priority is domestic as it has foreign restrictions. The whole load seems to be above Aboubakar. " said.
CENK TOSUN MOVEMENT!
On whether Beşiktaş will make a move on Cenk Tosun, the master commentator said, "Cenk Tosun cannot find a chance in his local status, in his club. There are also offers from leagues such as Bundesliga, but he will choose a club to play due to EURO 2020. He used the expressions.